Wing Aero, Inc.
Jeppesen VFR Tri-Fold Kneeboard with Clipboard 10001306 Info At Your Fingertips




Store Categories
Shop by Brand
Shop by Size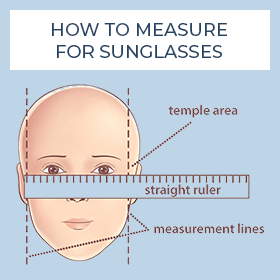 Sometimes it is difficult to decide which is the correst sunglasses size for you.
Generally speaking, a normal sized man will choose the 55mm or medium size. Larger men and men with more round heads wil usually find the 57mm-58mm or Large size fits best.
Small men and women will generally need the 52mm size.
When in doubt contact us - we can help!
Standard Sizes:
49mm Size = 4.66" Wide Frame
51mm Size = 4.70" Wide Frame
52mm Size = 5.00" Wide Frame
55mm Size = 5.25" Wide Frame
57mm Size = 5.50" Wide Frame
58mm Size = 5.75" Wide Frame
61mm Size = 6.00" Wide Frame
Jeppesen VFR Tri-Fold Kneeboard with Clipboard 10001306 Info At Your Fingertips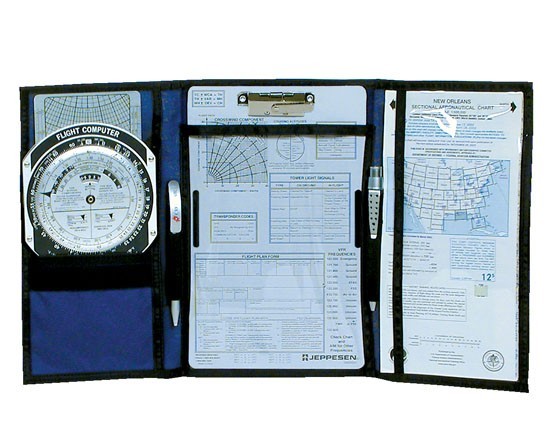 Click Thumbnails to Enlarge
Product Description
Jeppesen VFR Tri-Fold Kneeboard with ClipboardOverview
Our VFR Tri-fold kneeboard places information at your fingertips.
Features Enlist this Jeppesen tri-fold kneeboard as your personal flight assistant.
It helps keep essential VFR/IFR flight info and organization right at your fingertips. With special places to hold charts, flight computers/plotters, pilot notes and more you can find your tools quickly and easily.
An elastic leg strap with Velcro closure and a foam-cradled back make sure your kneeboard stays put comfortably. Crafted from durable heavy-duty polymer.
Specifications:
Dimensions & Weight
Length (inches): 11.5in
Length Metric (centimeters): 29 cm
Height (inches): 21 in
Height Metric (centimeters): 53 cm
Weight (pounds): 2 lb
Weight Metric (kilograms): .57 kg
We accept all major credit cards plus PayPal.
If you have a special need to make payment in a different manner please contact us and we will try and accommodate your needs if at all possible.
Our eFulfillment centers are open Monday through Friday and closed weekends and holidays.
Generally orders received by 2:00pm Eastern Time will ship the same or next day.
Our standard shipping is via USPS First Class, Standard Ground or Priority Mail.
Overnight and 2-Day Air shipping through FedEx is available for an additional cost.
Items must be returned in unused, unworn and undamaged condition in original packaging with all package items included.
Please Note: We can not process warranty claims for defective items. Remember to complete your warranty information as soon as possible.
We will assist you as much as we can; however, it is up to you - the buyer - to file warranty claims with the manufacturer.
We are always happy to accomodate exchanges if the item you purchased doesn't fit correctly.
The best way to effect an exchange is to contact us first before filing a return request through eBay.
We will provide you with all the information you need to exchange your item as quickly as possible.
We welcome your questions and will try to answer them as quickly as possible.
The best way to reach us is through eBay (click here).
Please provide as much information as possible so that we can provide the very best answer possible.
We are satisfied only if you - our Customer - is satisfied!
Top Selling Categories
Jeppesen VFR Tri-Fold Kneeboard with Clipboard 10001306 Info At Your Fingertips
{"id":4020177731659,"title":"Jeppesen VFR Tri-Fold Kneeboard with Clipboard 10001306 Info At Your Fingertips","handle":"jeppesen-vfr-tri-fold-kneeboard-with-clipboard-10001306-info-at-your-fingertips","description":"\u003c!-- Copyright (c) NinjaTemplates.com --\u003e\u003c!-- Original eBay webstore design work including all graphics, styles, scripts and plugins used on this design --\u003e\u003c!-- All rights reserved - may not be reused, relocated, duplicated, or modified, in whole or in part, without express written consent. --\u003e\u003cmeta name=\"viewport\" content=\"width=device-width, initial-scale=1\"\u003e\n\u003clink href=\"https:\/\/ninjashosting.com\/installs\/p\/pilotsupplies\/ebay\/master-css.css\" rel=\"stylesheet\" type=\"text\/css\"\u003e\n\u003clink href=\"https:\/\/cdnjs.cloudflare.com\/ajax\/libs\/font-awesome\/4.7.0\/css\/font-awesome.min.css\" rel=\"stylesheet\" type=\"text\/css\"\u003e\n\u003cdiv class=\"nt-bg\" id=\"nt-template\"\u003e\n\u003cdiv class=\"nt-bg-02 nt-shao\"\u003e\n\u003c!-- beg header --\u003e\n\u003cdiv id=\"nt-head-wrap-02\"\u003e\n\u003cdiv class=\"nt-content-width\" id=\"nt-head-02\"\u003e\n\u003cdiv class=\"nt-proh nt-prol\" id=\"nt-head-logo\"\u003e\u003ca href=\"https:\/\/www.ebay.com\/str\/Pilot-Supplies-Sunglasses\" target=\"_blank\"\u003e\u003cimg alt=\"Pilot-Supplies-Sunglasses eBay Store\" src=\"https:\/\/ninjashosting.com\/installs\/p\/pilotsupplies\/ebay\/images\/nt-head-logo.png\"\u003e\u003c\/a\u003e\u003c\/div\u003e\n\n\u003cdiv id=\"nt-head-tnav\"\u003e\n\u003ca href=\"https:\/\/www.ebay.com\/str\/Pilot-Supplies-Sunglasses\" target=\"_blank\"\u003eHome\u003c\/a\u003e \u003ca href=\"https:\/\/www.ebay.com\/usr\/jetaviator7\" target=\"_blank\"\u003eAbout Us\u003c\/a\u003e \u003ca href=\"https:\/\/www.ebay.com\/str\/Pilot-Supplies-Sunglasses?rt=nc\u0026amp;_oac=1\" target=\"_blank\"\u003eView All Listings\u003c\/a\u003e \u003ca href=\"https:\/\/my.ebay.com\/ws\/eBayISAPI.dll?AcceptSavedSeller\u0026amp;sellerid=jetaviator7\" target=\"_blank\"\u003eBookmark\u003c\/a\u003e \u003ca href=\"https:\/\/my.ebay.com\/ws\/eBayISAPI.dll?AcceptSavedSeller\u0026amp;linkname=includenewsletter\u0026amp;sellerid=jetaviator7\" target=\"_blank\"\u003eNewsletter\u003c\/a\u003e \u003ca href=\"https:\/\/contact.ebay.com\/ws\/eBayISAPI.dll?ContactUserNextGen\u0026amp;recipient=jetaviator7\" target=\"_blank\"\u003eContact Us\u003c\/a\u003e\n\u003c\/div\u003e\n\u003c\/div\u003e\n\u003c\/div\u003e\n\n\u003cdiv id=\"nt-head-wrap-03\"\u003e\n\u003cdiv class=\"nt-content-width\" id=\"nt-head-03\"\u003e\n\u003cdiv id=\"nt-head-menu\"\u003e\n\u003ca href=\"https:\/\/www.ebay.com\/str\/Pilot-Supplies-Sunglasses\/Sunglasses\/_i.html?_storecat=1182540019\" target=\"_blank\"\u003eSunglasses\u003c\/a\u003e \u003ca href=\"https:\/\/www.ebay.com\/str\/Pilot-Supplies-Sunglasses\/Pilot-Supplies\/_i.html?_storecat=180063219\" target=\"_blank\"\u003ePilot Supplies\u003c\/a\u003e \u003ca href=\"https:\/\/www.ebay.com\/str\/Pilot-Supplies-Sunglasses\/Gift-Shop\/_i.html?_storecat=1660343619\" target=\"_blank\"\u003eGift Shop\u003c\/a\u003e \u003ca href=\"https:\/\/www.ebay.com\/str\/Pilot-Supplies-Sunglasses\/Aviation-Headsets-Adapters\/_i.html?_storecat=1686936319\" target=\"_blank\"\u003eAviation Headsets \u0026amp; Adapters\u003c\/a\u003e\n\u003c\/div\u003e\n\n\u003cdiv id=\"nt-head-mnav\"\u003e\n\u003cdiv class=\"nt-mbox\"\u003e\n\u003cinput id=\"nt-mbont-01\" type=\"checkbox\"\u003e\u003clabel for=\"nt-mbont-01\"\u003eMENU\u003c\/label\u003e\n\n\u003cdiv class=\"nt-mnav\"\u003e\n\u003ch4\u003eStore Categories\u003c\/h4\u003e\n\n\u003cdiv id=\"nt-head-cats\"\u003e\n\u003cul class=\"lev1\"\u003e\n\t\u003cli\u003e\u003ca href=\"https:\/\/www.ebay.com\/str\/Pilot-Supplies-Sunglasses\/Aviation-Headsets-Adapters\/_i.html?_storecat=1686936319\" target=\"_blank\"\u003eAviation Headsets \u0026amp; Adapters\u003c\/a\u003e\u003c\/li\u003e\n\t\u003cli\u003e\u003ca href=\"https:\/\/www.ebay.com\/str\/Pilot-Supplies-Sunglasses\/Aviators-Library\/_i.html?_storecat=3332146219\" target=\"_blank\"\u003eAviator's Library\u003c\/a\u003e\u003c\/li\u003e\n\t\u003cli\u003e\u003ca href=\"https:\/\/www.ebay.com\/str\/Pilot-Supplies-Sunglasses\/Cockpit-Essentials\/_i.html?_storecat=3332146119\" target=\"_blank\"\u003eCockpit Essentials\u003c\/a\u003e\u003c\/li\u003e\n\t\u003cli\u003e\u003ca href=\"https:\/\/www.ebay.com\/str\/Pilot-Supplies-Sunglasses\/Display-Boat-Airplane-Models\/_i.html?_storecat=1746950819\" target=\"_blank\"\u003eDisplay Boat \u0026amp; Airplane Models\u003c\/a\u003e\u003c\/li\u003e\n\t\u003cli\u003e\u003ca href=\"https:\/\/www.ebay.com\/str\/Pilot-Supplies-Sunglasses\/Gift-Shop\/_i.html?_storecat=1660343619\" target=\"_blank\"\u003eGift Shop\u003c\/a\u003e\u003c\/li\u003e\n\t\u003cli\u003e\u003ca href=\"https:\/\/www.ebay.com\/str\/Pilot-Supplies-Sunglasses\/Outdoor-Sporting-Products\/_i.html?_storecat=1183110419\" target=\"_blank\"\u003eOutdoor \u0026amp; Sporting Products\u003c\/a\u003e\u003c\/li\u003e\n\t\u003cli\u003e\u003ca href=\"https:\/\/www.ebay.com\/str\/Pilot-Supplies-Sunglasses\/Pilot-Supplies\/_i.html?_storecat=180063219\" target=\"_blank\"\u003ePilot Supplies\u003c\/a\u003e\u003c\/li\u003e\n\t\u003cli\u003e\u003ca href=\"https:\/\/www.ebay.com\/str\/Pilot-Supplies-Sunglasses\/Sale-Items\/_i.html?_storecat=12537544\" target=\"_blank\"\u003eSale Items\u003c\/a\u003e\u003c\/li\u003e\n\t\u003cli\u003e\u003ca href=\"https:\/\/www.ebay.com\/str\/Pilot-Supplies-Sunglasses\/Shooting-Gear-Glasses\/_i.html?_storecat=3332146019\" target=\"_blank\"\u003eShooting Gear \u0026amp; Glasses\u003c\/a\u003e\u003c\/li\u003e\n\t\u003cli\u003e\u003ca href=\"https:\/\/www.ebay.com\/str\/Pilot-Supplies-Sunglasses\/Sunglasses\/_i.html?_storecat=1182540019\" target=\"_blank\"\u003eSunglasses\u003c\/a\u003e\u003c\/li\u003e\n\t\u003cli\u003e\u003ca href=\"https:\/\/www.ebay.com\/str\/Pilot-Supplies-Sunglasses\/Temporary-Items\/_i.html?_storecat=180060619\" target=\"_blank\"\u003eTemporary Items\u003c\/a\u003e\u003c\/li\u003e\n\t\u003cli\u003e\u003ca href=\"https:\/\/www.ebay.com\/str\/Pilot-Supplies-Sunglasses\/Other\/_i.html?_storecat=1\" target=\"_blank\"\u003eOther\u003c\/a\u003e\u003c\/li\u003e\n\u003c\/ul\u003e\n\u003c\/div\u003e\n\n\u003ch4\u003eStore Support\u003c\/h4\u003e\n\n\u003cul\u003e\n\t\u003cli\u003e\u003ca href=\"https:\/\/www.ebay.com\/str\/Pilot-Supplies-Sunglasses\" target=\"_blank\"\u003eHome\u003c\/a\u003e\u003c\/li\u003e\n\t\u003cli\u003e\u003ca href=\"https:\/\/www.ebay.com\/usr\/jetaviator7\" target=\"_blank\"\u003eAbout Us\u003c\/a\u003e\u003c\/li\u003e\n\t\u003cli\u003e\u003ca href=\"https:\/\/www.ebay.com\/str\/Pilot-Supplies-Sunglasses?rt=nc\u0026amp;_oac=1\" target=\"_blank\"\u003eView All Listings\u003c\/a\u003e\u003c\/li\u003e\n\t\u003cli\u003e\u003ca href=\"https:\/\/my.ebay.com\/ws\/eBayISAPI.dll?AcceptSavedSeller\u0026amp;sellerid=jetaviator7\" target=\"_blank\"\u003eBookmark Us\u003c\/a\u003e\u003c\/li\u003e\n\t\u003cli\u003e\u003ca href=\"https:\/\/my.ebay.com\/ws\/eBayISAPI.dll?AcceptSavedSeller\u0026amp;linkname=includenewsletter\u0026amp;sellerid=jetaviator7\" target=\"_blank\"\u003eNewsletter\u003c\/a\u003e\u003c\/li\u003e\n\t\u003cli\u003e\u003ca href=\"https:\/\/contact.ebay.com\/ws\/eBayISAPI.dll?ContactUserNextGen\u0026amp;recipient=jetaviator7\" target=\"_blank\"\u003eContact Us\u003c\/a\u003e\u003c\/li\u003e\n\u003c\/ul\u003e\n\u003c\/div\u003e\n\u003c\/div\u003e\n\u003c\/div\u003e\n\u003c\/div\u003e\n\u003c\/div\u003e\n\n\u003cdiv id=\"nt-head-whys\"\u003e\n\u003cimg alt=\"All Items 100% Authentic\" id=\"nt-head-whys-01\" src=\"https:\/\/ninjashosting.com\/installs\/p\/pilotsupplies\/ebay\/images\/nt-head-whys-01.png\"\u003e \u003cimg alt=\"Orders Ship Within 24 Hours\" id=\"nt-head-whys-02\" src=\"https:\/\/ninjashosting.com\/installs\/p\/pilotsupplies\/ebay\/images\/nt-head-whys-02.png\"\u003e\u003cbr\u003e\n\u003cimg alt=\"All Orders Free Shipping\" id=\"nt-head-whys-03\" src=\"https:\/\/ninjashosting.com\/installs\/p\/pilotsupplies\/ebay\/images\/nt-head-whys-03.png\"\u003e \u003cimg alt=\"60 Years of Shoes Experience\" id=\"nt-head-whys-04\" src=\"https:\/\/ninjashosting.com\/installs\/p\/pilotsupplies\/ebay\/images\/nt-head-whys-04.png\"\u003e\n\u003c\/div\u003e\n\u003c!-- end header --\u003e\n\n\u003cdiv class=\"nt-content\"\u003e\n\u003c!-- beg left panel --\u003e\n\u003cdiv id=\"LeftPanel\"\u003e\n\u003ch4 class=\"nt-ttba nt-fftb nt-brdt nt-bktt\" id=\"nt-side-tbar-cats\"\u003e \u003c\/h4\u003e\n\n\u003cdiv class=\"nt-tins nt-ffac\"\u003eStore Categories\u003c\/div\u003e\n\n\u003cdiv class=\"nt-sbox nt-brdm nt-bklt\" id=\"nt-side-cats\"\u003e\n\u003cdiv class=\"nt-tins\"\u003e\n\u003cul class=\"lev1\"\u003e\n\t\u003cli\u003e\u003ca href=\"https:\/\/www.ebay.com\/str\/Pilot-Supplies-Sunglasses\/Aviation-Headsets-Adapters\/_i.html?_storecat=1686936319\" target=\"_blank\"\u003eAviation Headsets \u0026amp; Adapters\u003c\/a\u003e\u003c\/li\u003e\n\t\u003cli\u003e\u003ca href=\"https:\/\/www.ebay.com\/str\/Pilot-Supplies-Sunglasses\/Aviators-Library\/_i.html?_storecat=3332146219\" target=\"_blank\"\u003eAviator's Library\u003c\/a\u003e\u003c\/li\u003e\n\t\u003cli\u003e\u003ca href=\"https:\/\/www.ebay.com\/str\/Pilot-Supplies-Sunglasses\/Cockpit-Essentials\/_i.html?_storecat=3332146119\" target=\"_blank\"\u003eCockpit Essentials\u003c\/a\u003e\u003c\/li\u003e\n\t\u003cli\u003e\u003ca href=\"https:\/\/www.ebay.com\/str\/Pilot-Supplies-Sunglasses\/Display-Boat-Airplane-Models\/_i.html?_storecat=1746950819\" target=\"_blank\"\u003eDisplay Boat \u0026amp; Airplane Models\u003c\/a\u003e\u003c\/li\u003e\n\t\u003cli\u003e\u003ca href=\"https:\/\/www.ebay.com\/str\/Pilot-Supplies-Sunglasses\/Gift-Shop\/_i.html?_storecat=1660343619\" target=\"_blank\"\u003eGift Shop\u003c\/a\u003e\u003c\/li\u003e\n\t\u003cli\u003e\u003ca href=\"https:\/\/www.ebay.com\/str\/Pilot-Supplies-Sunglasses\/Outdoor-Sporting-Products\/_i.html?_storecat=1183110419\" target=\"_blank\"\u003eOutdoor \u0026amp; Sporting Products\u003c\/a\u003e\u003c\/li\u003e\n\t\u003cli\u003e\u003ca href=\"https:\/\/www.ebay.com\/str\/Pilot-Supplies-Sunglasses\/Pilot-Supplies\/_i.html?_storecat=180063219\" target=\"_blank\"\u003ePilot Supplies\u003c\/a\u003e\u003c\/li\u003e\n\t\u003cli\u003e\u003ca href=\"https:\/\/www.ebay.com\/str\/Pilot-Supplies-Sunglasses\/Sale-Items\/_i.html?_storecat=12537544\" target=\"_blank\"\u003eSale Items\u003c\/a\u003e\u003c\/li\u003e\n\t\u003cli\u003e\u003ca href=\"https:\/\/www.ebay.com\/str\/Pilot-Supplies-Sunglasses\/Shooting-Gear-Glasses\/_i.html?_storecat=3332146019\" target=\"_blank\"\u003eShooting Gear \u0026amp; Glasses\u003c\/a\u003e\u003c\/li\u003e\n\t\u003cli\u003e\u003ca href=\"https:\/\/www.ebay.com\/str\/Pilot-Supplies-Sunglasses\/Sunglasses\/_i.html?_storecat=1182540019\" target=\"_blank\"\u003eSunglasses\u003c\/a\u003e\u003c\/li\u003e\n\t\u003cli\u003e\u003ca href=\"https:\/\/www.ebay.com\/str\/Pilot-Supplies-Sunglasses\/Temporary-Items\/_i.html?_storecat=180060619\" target=\"_blank\"\u003eTemporary Items\u003c\/a\u003e\u003c\/li\u003e\n\t\u003cli\u003e\u003ca href=\"https:\/\/www.ebay.com\/str\/Pilot-Supplies-Sunglasses\/Other\/_i.html?_storecat=1\" target=\"_blank\"\u003eOther\u003c\/a\u003e\u003c\/li\u003e\n\u003c\/ul\u003e\n\u003c\/div\u003e\n\u003c\/div\u003e\n\n\u003ch4 class=\"nt-ttba nt-fftb nt-brdt nt-bktt\" id=\"nt-side-tbar-brnd\"\u003e \u003c\/h4\u003e\n\n\u003cdiv class=\"nt-tins nt-ffac\"\u003eShop by Brand\u003c\/div\u003e\n\n\u003cdiv id=\"nt-side-bnav\"\u003e\n\u003cdiv class=\"nt-bbox\"\u003e\n\u003cinput id=\"nt-mbont-02\" type=\"checkbox\"\u003e\u003clabel for=\"nt-mbont-02\"\u003eSelect Brand ...\u003c\/label\u003e\n\n\u003cdiv class=\"nt-bnav\"\u003e\n\u003cdiv id=\"nt-side-brnd\"\u003e\n\u003cul class=\"lev1\"\u003e\n\t\u003cli\u003e\u003ca href=\"https:\/\/www.ebay.com\/sch\/m.html?_ssn=jetaviator7\u0026amp;_nkw=AO+Eyewear\" target=\"_blank\"\u003eAO Eyewear Sunglasses\u003c\/a\u003e\u003c\/li\u003e\n\t\u003cli\u003e\u003ca href=\"https:\/\/www.ebay.com\/sch\/m.html?_ssn=jetaviator7\u0026amp;_nkw=ASA\" target=\"_blank\"\u003eASA Aviation Supplies\u003c\/a\u003e\u003c\/li\u003e\n\t\u003cli\u003e\u003ca href=\"https:\/\/www.ebay.com\/sch\/m.html?_ssn=jetaviator7\u0026amp;_nkw=Avcomm\" target=\"_blank\"\u003eAvcomm Headsets\u003c\/a\u003e\u003c\/li\u003e\n\t\u003cli\u003e\u003ca href=\"https:\/\/www.ebay.com\/sch\/m.html?_ssn=jetaviator7\u0026amp;_nkw=David+Clark\" target=\"_blank\"\u003eDavid Clark Headsets\u003c\/a\u003e\u003c\/li\u003e\n\t\u003cli\u003e\u003ca href=\"https:\/\/www.ebay.com\/sch\/m.html?_ssn=jetaviator7\u0026amp;_nkw=Faro\" target=\"_blank\"\u003eFaro Headsets\u003c\/a\u003e\u003c\/li\u003e\n\t\u003cli\u003e\u003ca href=\"https:\/\/www.ebay.com\/sch\/m.html?_ssn=jetaviator7\u0026amp;_nkw=Flight+Outfitters\" target=\"_blank\"\u003eFlight Outfitters\u003c\/a\u003e\u003c\/li\u003e\n\t\u003cli\u003e\u003ca href=\"https:\/\/www.ebay.com\/sch\/m.html?_ssn=jetaviator7\u0026amp;_nkw=Gleim+Aviation\" target=\"_blank\"\u003eGleim Aviation\u003c\/a\u003e\u003c\/li\u003e\n\t\u003cli\u003e\u003ca href=\"https:\/\/www.ebay.com\/sch\/m.html?_ssn=jetaviator7\u0026amp;_nkw=Jeppesen\" target=\"_blank\"\u003eJeppesen\u003c\/a\u003e\u003c\/li\u003e\n\t\u003cli\u003e\u003ca href=\"https:\/\/www.ebay.com\/sch\/m.html?_ssn=jetaviator7\u0026amp;_nkw=PilotUSA\" target=\"_blank\"\u003ePilotUSA Headsets \u0026amp; Adapters\u003c\/a\u003e\u003c\/li\u003e\n\t\u003cli\u003e\u003ca href=\"https:\/\/www.ebay.com\/sch\/m.html?_ssn=jetaviator7\u0026amp;_nkw=Randolph+Engineering\" target=\"_blank\"\u003eRandoplh Engineering Sunglasses\u003c\/a\u003e\u003c\/li\u003e\n\t\u003cli\u003e\u003ca href=\"https:\/\/www.ebay.com\/sch\/m.html?_ssn=jetaviator7\u0026amp;_nkw=Randolph+Ranger\" target=\"_blank\"\u003eRandoplh Ranger Shooting Eyewear\u003c\/a\u003e\u003c\/li\u003e\n\t\u003cli\u003e\u003ca href=\"https:\/\/www.ebay.com\/sch\/m.html?_ssn=jetaviator7\u0026amp;_nkw=Rod+Machado\" target=\"_blank\"\u003eRod Machado's Books \u0026amp; Tapes\u003c\/a\u003e\u003c\/li\u003e\n\t\u003cli\u003e\u003ca href=\"https:\/\/www.ebay.com\/sch\/m.html?_ssn=jetaviator7\u0026amp;_nkw=Rugged+Air\" target=\"_blank\"\u003eRugged Air Headsets\u003c\/a\u003e\u003c\/li\u003e\n\t\u003cli\u003e\u003ca href=\"https:\/\/www.ebay.com\/sch\/m.html?_ssn=jetaviator7\u0026amp;_nkw=Scheyden\" target=\"_blank\"\u003eScheyden Sunglasses\u003c\/a\u003e\u003c\/li\u003e\n\t\u003cli\u003e\u003ca href=\"https:\/\/www.ebay.com\/sch\/m.html?_ssn=jetaviator7\u0026amp;_nkw=Serengeti\" target=\"_blank\"\u003eSerengeti Sunglasses\u003c\/a\u003e\u003c\/li\u003e\n\t\u003cli\u003e\u003ca href=\"https:\/\/www.ebay.com\/sch\/m.html?_ssn=jetaviator7\u0026amp;_nkw=Telex\" target=\"_blank\"\u003eTelex Headsets\u003c\/a\u003e\u003c\/li\u003e\n\t\u003cli\u003e\u003ca href=\"https:\/\/www.ebay.com\/sch\/m.html?_ssn=jetaviator7\u0026amp;_nkw=Wiley+X\" target=\"_blank\"\u003eWiley X Sunglasses\u003c\/a\u003e\u003c\/li\u003e\n\u003c\/ul\u003e\n\u003c\/div\u003e\n\u003c\/div\u003e\n\u003c\/div\u003e\n\u003c\/div\u003e\n\n\u003ch4 class=\"nt-ttba nt-fftb nt-brdt nt-bktt\" id=\"nt-side-tbar-size\"\u003e \u003c\/h4\u003e\n\n\u003cdiv class=\"nt-tins nt-ffac\"\u003eShop by Size\u003c\/div\u003e\n\n\u003cdiv id=\"nt-side-snav\"\u003e\n\u003cdiv class=\"nt-bbox\"\u003e\n\u003cinput id=\"nt-mbont-03\" type=\"checkbox\"\u003e\u003clabel for=\"nt-mbont-03\"\u003eSelect Sunglasses Size ...\u003c\/label\u003e\n\n\u003cdiv class=\"nt-bnav\"\u003e\n\u003cdiv id=\"nt-side-size\"\u003e\n\u003cul class=\"lev1\"\u003e\n\t\u003cli\u003e\u003ca href=\"https:\/\/www.ebay.com\/sch\/m.html?_ssn=jetaviator7\u0026amp;_nkw=49mm+P3+Randolph+Sunglasses\" target=\"_blank\"\u003e49mm Randolph P3 Sunglasses\u003c\/a\u003e\u003c\/li\u003e\n\t\u003cli\u003e\u003ca href=\"https:\/\/www.ebay.com\/sch\/m.html?_ssn=jetaviator7\u0026amp;_nkw=51mm+P3+Randolph+Sunglasses\" target=\"_blank\"\u003e51mm Randolph P3 Sunglasses\u003c\/a\u003e\u003c\/li\u003e\n\t\u003cli\u003e\u003ca href=\"https:\/\/www.ebay.com\/sch\/m.html?_ssn=jetaviator7\u0026amp;_nkw=52mm+AO+Sunglasses\" target=\"_blank\"\u003e52mm AO Original Pilot Sunglasses\u003c\/a\u003e\u003c\/li\u003e\n\t\u003cli\u003e\u003ca href=\"https:\/\/www.ebay.com\/sch\/m.html?_ssn=jetaviator7\u0026amp;_nkw=52mm+Randolph+Aviator+Sunglasses\" target=\"_blank\"\u003e52mm Randolph Aviator Sunglasses\u003c\/a\u003e\u003c\/li\u003e\n\t\u003cli\u003e\u003ca href=\"https:\/\/www.ebay.com\/sch\/m.html?_ssn=jetaviator7\u0026amp;_nkw=55mm+AO+Sunglasses\" target=\"_blank\"\u003e55mm AO Original Pilot Sunglasses\u003c\/a\u003e\u003c\/li\u003e\n\t\u003cli\u003e\u003ca href=\"https:\/\/www.ebay.com\/sch\/m.html?_ssn=jetaviator7\u0026amp;_nkw=55mm+Randolph+Aviator+Sunglasses\" target=\"_blank\"\u003e55mm Randolph Aviator Sunglasses\u003c\/a\u003e\u003c\/li\u003e\n\t\u003cli\u003e\u003ca href=\"https:\/\/www.ebay.com\/sch\/m.html?_ssn=jetaviator7\u0026amp;_nkw=57mm+AO+Sunglasses\" target=\"_blank\"\u003e57mm AO Original Pilot Sunglasses\u003c\/a\u003e\u003c\/li\u003e\n\t\u003cli\u003e\u003ca href=\"https:\/\/www.ebay.com\/sch\/m.html?_ssn=jetaviator7\u0026amp;_nkw=57mm+Randolph+Concorde+Sunglasses\" target=\"_blank\"\u003e57mm Randolph Concorde Sunglasses\u003c\/a\u003e\u003c\/li\u003e\n\t\u003cli\u003e\u003ca href=\"https:\/\/www.ebay.com\/sch\/m.html?_ssn=jetaviator7\u0026amp;_nkw=58mm+Randolph+Aviator+Sunglasses\" target=\"_blank\"\u003e58mm Randolph Aviator Sunglasses\u003c\/a\u003e\u003c\/li\u003e\n\t\u003cli\u003e\u003ca href=\"https:\/\/www.ebay.com\/sch\/m.html?_ssn=jetaviator7\u0026amp;_nkw=61mm+Randolph+Concorde+Sunglasses\" target=\"_blank\"\u003e61mm Randolph Concorde Sunglasses\u003c\/a\u003e\u003c\/li\u003e\n\u003c\/ul\u003e\n\u003c\/div\u003e\n\u003c\/div\u003e\n\u003c\/div\u003e\n\u003c\/div\u003e\n\u003cimg alt=\"How to Measure for Sunglasses\" class=\"nt-prom nt-nobo\" src=\"https:\/\/ninjashosting.com\/installs\/p\/pilotsupplies\/ebay\/images\/nt-side-prom-glass.png\"\u003e\n\u003cdiv id=\"nt-side-meas\"\u003e\n\u003cdiv class=\"nt-tins\"\u003e\n\u003cp\u003eSometimes it is difficult to decide which is the correst sunglasses size for you.\u003c\/p\u003e\n\n\u003cp\u003eGenerally speaking, a normal sized man will choose the 55mm or medium size. Larger men and men with more round heads wil usually find the 57mm-58mm or Large size fits best.\u003c\/p\u003e\n\n\u003cp\u003eSmall men and women will generally need the 52mm size.\u003c\/p\u003e\n\n\u003cp\u003eWhen in doubt contact us - we can help!\u003c\/p\u003e\n\n\u003ch5\u003eStandard Sizes:\u003c\/h5\u003e\n\n\u003cp\u003e49mm Size = 4.66\" Wide Frame\u003cbr\u003e\n51mm Size = 4.70\" Wide Frame\u003cbr\u003e\n52mm Size = 5.00\" Wide Frame\u003cbr\u003e\n55mm Size = 5.25\" Wide Frame\u003cbr\u003e\n57mm Size = 5.50\" Wide Frame\u003cbr\u003e\n58mm Size = 5.75\" Wide Frame\u003cbr\u003e\n61mm Size = 6.00\" Wide Frame\u003c\/p\u003e\n\u003c\/div\u003e\n\u003c\/div\u003e\n\u003c\/div\u003e\n\u003c!-- end left panel --\u003e\u003c!-- beg right panel --\u003e\n\n\u003cdiv id=\"nt-main\"\u003e\n\u003cdiv class=\"nt-pbox nt-brdm nt-bklt\" id=\"nt-main-gall\"\u003e\n\u003cdiv class=\"nt-tins\"\u003e\n\u003c!-- LISTING TITLE GOES HERE --\u003e\n\u003ch1\u003eJeppesen VFR Tri-Fold Kneeboard with Clipboard 10001306 Info At Your Fingertips\u003c\/h1\u003e\n\u003c!-- IMAGE GALLERY GOES HERE --\u003e\n\n\u003cdiv class=\"nt-bttm nt-left\" id=\"nt-temp-gall\"\u003e\n\u003cdiv id=\"nt-gall-main\"\u003e\n\u003cdiv id=\"mimg01\"\u003e\n\u003cinput checked id=\"img01\" name=\"gallery\" type=\"radio\"\u003e\n\u003cdiv class=\"nt-cntr\"\u003e\u003cimg alt=\"\" src=\"https:\/\/i.ebayimg.com\/00\/s\/NDQwWDU1MA==\/z\/uZMAAOSwPCVX7YB8\/%24_57.JPG\"\u003e\u003c\/div\u003e\n\u003c\/div\u003e\n\n\u003cdiv id=\"mimg02\"\u003e\n\u003cinput id=\"img02\" name=\"gallery\" type=\"radio\"\u003e\n\u003cdiv class=\"nt-cntr\"\u003e\u003c\/div\u003e\n\u003c\/div\u003e\n\n\u003cdiv id=\"mimg03\"\u003e\n\u003cinput id=\"img03\" name=\"gallery\" type=\"radio\"\u003e\n\u003cdiv class=\"nt-cntr\"\u003e\u003c\/div\u003e\n\u003c\/div\u003e\n\n\u003cdiv id=\"mimg04\"\u003e\n\u003cinput id=\"img04\" name=\"gallery\" type=\"radio\"\u003e\n\u003cdiv class=\"nt-cntr\"\u003e\u003c\/div\u003e\n\u003c\/div\u003e\n\n\u003cdiv id=\"mimg05\"\u003e\n\u003cinput id=\"img05\" name=\"gallery\" type=\"radio\"\u003e\n\u003cdiv class=\"nt-cntr\"\u003e\u003c\/div\u003e\n\u003c\/div\u003e\n\n\u003cdiv id=\"mimg06\"\u003e\n\u003cinput id=\"img06\" name=\"gallery\" type=\"radio\"\u003e\n\u003cdiv class=\"nt-cntr\"\u003e\u003c\/div\u003e\n\u003c\/div\u003e\n\n\u003cdiv id=\"mimg07\"\u003e\n\u003cinput id=\"img07\" name=\"gallery\" type=\"radio\"\u003e\n\u003cdiv class=\"nt-cntr\"\u003e\u003c\/div\u003e\n\u003c\/div\u003e\n\n\u003cdiv id=\"mimg08\"\u003e\n\u003cinput id=\"img08\" name=\"gallery\" type=\"radio\"\u003e\n\u003cdiv class=\"nt-cntr\"\u003e\u003c\/div\u003e\n\u003c\/div\u003e\n\n\u003cdiv id=\"mimg09\"\u003e\n\u003cinput id=\"img09\" name=\"gallery\" type=\"radio\"\u003e\n\u003cdiv class=\"nt-cntr\"\u003e\u003c\/div\u003e\n\u003c\/div\u003e\n\n\u003cdiv id=\"mimg10\"\u003e\n\u003cinput id=\"img10\" name=\"gallery\" type=\"radio\"\u003e\n\u003cdiv class=\"nt-cntr\"\u003e\u003c\/div\u003e\n\u003c\/div\u003e\n\n\u003cdiv id=\"mimg11\"\u003e\n\u003cinput id=\"img11\" name=\"gallery\" type=\"radio\"\u003e\n\u003cdiv class=\"nt-cntr\"\u003e\u003c\/div\u003e\n\u003c\/div\u003e\n\n\u003cdiv id=\"mimg12\"\u003e\n\u003cinput id=\"img12\" name=\"gallery\" type=\"radio\"\u003e\n\u003cdiv class=\"nt-cntr\"\u003e\u003c\/div\u003e\n\u003c\/div\u003e\n\u003c\/div\u003e\n\n\u003cdiv id=\"nt-gall-thmb\"\u003e\n\u003ch5\u003e\n\u003c!-- icon --\u003e Click Thumbnails to Enlarge\u003c\/h5\u003e\n\n\u003cdiv class=\"nt-hold nt-hidehttps:\/\/i.ebayimg.com\/00\/s\/NDQwWDU1MA==\/z\/uZMAAOSwPCVX7YB8\/$_57.JPG\" id=\"simg01\"\u003e\n\u003cdiv class=\"nt-cntr\"\u003e\u003clabel for=\"img01\"\u003e\u003cimg alt=\"\" src=\"https:\/\/i.ebayimg.com\/00\/s\/NDQwWDU1MA==\/z\/uZMAAOSwPCVX7YB8\/%24_57.JPG\"\u003e\u003c\/label\u003e\u003c\/div\u003e\n\u003c\/div\u003e\n\n\u003cdiv class=\"nt-hold nt-hide[Image2]\" id=\"simg02\"\u003e\n\u003cdiv class=\"nt-cntr\"\u003e\u003clabel for=\"img02\"\u003e\u003c\/label\u003e\u003c\/div\u003e\n\u003c\/div\u003e\n\n\u003cdiv class=\"nt-hold nt-hide[Image3]\" id=\"simg03\"\u003e\n\u003cdiv class=\"nt-cntr\"\u003e\u003clabel for=\"img03\"\u003e\u003c\/label\u003e\u003c\/div\u003e\n\u003c\/div\u003e\n\n\u003cdiv class=\"nt-hold nt-hide[Image4]\" id=\"simg04\"\u003e\n\u003cdiv class=\"nt-cntr\"\u003e\u003clabel for=\"img04\"\u003e\u003c\/label\u003e\u003c\/div\u003e\n\u003c\/div\u003e\n\n\u003cdiv class=\"nt-hold nt-hide[Image5]\" id=\"simg05\"\u003e\n\u003cdiv class=\"nt-cntr\"\u003e\u003clabel for=\"img05\"\u003e\u003c\/label\u003e\u003c\/div\u003e\n\u003c\/div\u003e\n\n\u003cdiv class=\"nt-hold nt-hide[Image6]\" id=\"simg06\"\u003e\n\u003cdiv class=\"nt-cntr\"\u003e\u003clabel for=\"img06\"\u003e\u003c\/label\u003e\u003c\/div\u003e\n\u003c\/div\u003e\n\n\u003cdiv class=\"nt-hold nt-hide[Image7]\" id=\"simg07\"\u003e\n\u003cdiv class=\"nt-cntr\"\u003e\u003clabel for=\"img07\"\u003e\u003c\/label\u003e\u003c\/div\u003e\n\u003c\/div\u003e\n\n\u003cdiv class=\"nt-hold nt-hide[Image8]\" id=\"simg08\"\u003e\n\u003cdiv class=\"nt-cntr\"\u003e\u003clabel for=\"img08\"\u003e\u003c\/label\u003e\u003c\/div\u003e\n\u003c\/div\u003e\n\n\u003cdiv class=\"nt-hold nt-hide[Image9]\" id=\"simg09\"\u003e\n\u003cdiv class=\"nt-cntr\"\u003e\u003clabel for=\"img09\"\u003e\u003c\/label\u003e\u003c\/div\u003e\n\u003c\/div\u003e\n\n\u003cdiv class=\"nt-hold nt-hide[Image10]\" id=\"simg10\"\u003e\n\u003cdiv class=\"nt-cntr\"\u003e\u003clabel for=\"img10\"\u003e\u003c\/label\u003e\u003c\/div\u003e\n\u003c\/div\u003e\n\n\u003cdiv class=\"nt-hold nt-hide[Image11]\" id=\"simg11\"\u003e\n\u003cdiv class=\"nt-cntr\"\u003e\u003clabel for=\"img11\"\u003e\u003c\/label\u003e\u003c\/div\u003e\n\u003c\/div\u003e\n\n\u003cdiv class=\"nt-hold nt-hide[Image12]\" id=\"simg12\"\u003e\n\u003cdiv class=\"nt-cntr\"\u003e\u003clabel for=\"img12\"\u003e\u003c\/label\u003e\u003c\/div\u003e\n\u003c\/div\u003e\n\u003c\/div\u003e\n\u003c\/div\u003e\n\n\u003cdiv id=\"nt-gall-right\"\u003e\n\u003cdiv id=\"nt-main-desc\"\u003e\n\u003ch4 class=\"nt-ttba nt-fftb nt-brat nt-bkat\" id=\"nt-main-tbar-desc\"\u003e \u003c\/h4\u003e\n\n\u003cdiv class=\"nt-tins nt-ffac\"\u003eProduct Description\u003c\/div\u003e\n\n\u003cdiv class=\"nt-tins nt-text\"\u003e\n\u003c!-- LISTING DESCRIPTION GOES HERE --\u003e\u003cdiv\u003e\n\u003cdiv data-exclude-css-removal=\"true\" data-cl-template-tag=\"description\"\u003e\u003cdiv\u003e\n\u003cp\u003eJeppesen VFR Tri-Fold Kneeboard with ClipboardOverview\u003c\/p\u003e\n\n\u003cp\u003eOur VFR Tri-fold kneeboard places information at your fingertips.\u003c\/p\u003e\n\u003cp\u003eFeatures Enlist this Jeppesen tri-fold kneeboard as your personal flight assistant.\u003c\/p\u003e\n\n\u003cp\u003eIt helps keep essential VFR\/IFR flight info and organization right at your fingertips. With special places to hold charts, flight computers\/plotters, pilot notes and more you can find your tools quickly and easily.\u003c\/p\u003e\n\n\u003cp\u003eAn elastic leg strap with Velcro closure and a foam-cradled back make sure your kneeboard stays put comfortably. Crafted from durable heavy-duty polymer. \u003c\/p\u003e\n\u003cdiv\u003e\n\u003cdiv\u003e\n\u003cdiv\u003e\n\u003cdiv\u003e\n\n\u003cp\u003eSpecifications:\u003c\/p\u003e\n\n\u003ctable\u003e\u003ctbody\u003e\n\u003ctr\u003e\n\u003cth\u003eDimensions \u0026amp; Weight\u003c\/th\u003e\n\u003c\/tr\u003e\n\u003ctr\u003e\n\u003ctd\u003eLength (inches): 11.5in\u003c\/td\u003e\n\u003c\/tr\u003e\n\u003ctr\u003e\n\u003ctd\u003eLength Metric (centimeters): 29 cm\u003c\/td\u003e\n\u003c\/tr\u003e\n\u003ctr\u003e\n\u003ctd\u003eHeight (inches): 21 in\u003c\/td\u003e\n\u003c\/tr\u003e\n\u003ctr\u003e\n\u003ctd\u003eHeight Metric (centimeters): 53 cm\u003c\/td\u003e\n\u003c\/tr\u003e\n\u003ctr\u003e\n\u003ctd\u003eWeight (pounds): 2 lb\u003c\/td\u003e\n\u003c\/tr\u003e\n\u003ctr\u003e\n\u003ctd\u003eWeight Metric (kilograms): .57 kg\u003c\/td\u003e\n\u003c\/tr\u003e\n\u003c\/tbody\u003e\u003c\/table\u003e\n\u003c\/div\u003e\n\u003c\/div\u003e\n\u003c\/div\u003e\n\u003c\/div\u003e\n\u003c\/div\u003e\u003c\/div\u003e\n\u003c\/div\u003e\n\u003cdiv class=\"nt-prom nt-prot\" id=\"nt-main-mail\"\u003e\n\u003cdiv class=\"nt-tins\"\u003e\u003ca href=\"https:\/\/contact.ebay.com\/ws\/eBayISAPI.dll?ContactUserNextGen\u0026amp;recipient=jetaviator7\" target=\"_blank\"\u003e\u003cimg alt=\"Contact Us\" class=\"nt-icon\" src=\"https:\/\/ninjashosting.com\/installs\/p\/pilotsupplies\/ebay\/images\/nt-icon-mail.png\"\u003e Questions about this item?\u003cbr\u003e\nClick here to contact us! \u003c\/a\u003e\u003c\/div\u003e\n\u003c\/div\u003e\n\u003c\/div\u003e\n\u003c\/div\u003e\n\u003c\/div\u003e\n\u003c\/div\u003e\n\u003c\/div\u003e\n\n\u003cdiv id=\"nt-main-tabs\"\u003e\n\u003cdiv class=\"nt-ttab\"\u003e\n\u003cinput checked id=\"nt-ttab-01\" name=\"tab-group-1\" type=\"radio\"\u003e\u003clabel class=\"nt-ttba nt-fftb nt-brdt nt-bktt\" for=\"nt-ttab-01\"\u003e\u003cspan class=\"nt-tins nt-ffac\"\u003ePayment Terms\u003c\/span\u003e\u003c\/label\u003e\n\n\u003cdiv class=\"nt-ttrm\"\u003e\n\u003cdiv class=\"nt-tbox nt-brdm nt-bklt\"\u003e\n\u003cdiv class=\"nt-tins\"\u003e\n\u003c!-- TERMS 1 TEXT GOES HERE --\u003e\n\u003cp\u003eWe accept all major credit cards plus PayPal.\u003c\/p\u003e\n\n\u003cp\u003eIf you have a special need to make payment in a different manner please contact us and we will try and accommodate your needs if at all possible.\u003c\/p\u003e\n\u003c\/div\u003e\n\u003c\/div\u003e\n\u003c\/div\u003e\n\u003c\/div\u003e\n\n\u003cdiv class=\"nt-ttab\"\u003e\n\u003cinput id=\"nt-ttab-02\" name=\"tab-group-1\" type=\"radio\"\u003e\u003clabel class=\"nt-ttba nt-fftb nt-brdt nt-bktt\" for=\"nt-ttab-02\"\u003e\u003cspan class=\"nt-tins nt-ffac\"\u003eShipping Terms\u003c\/span\u003e\u003c\/label\u003e\n\n\u003cdiv class=\"nt-ttrm\"\u003e\n\u003cdiv class=\"nt-tbox nt-brdm nt-bklt\"\u003e\n\u003cdiv class=\"nt-tins\"\u003e\n\u003c!-- TERMS 2 TEXT GOES HERE --\u003e\n\u003cp\u003eOur eFulfillment centers are open Monday through Friday and closed weekends and holidays.\u003c\/p\u003e\n\n\u003cp\u003eGenerally orders received by 2:00pm Eastern Time will ship the same or next day.\u003c\/p\u003e\n\n\u003cp\u003eOur standard shipping is via USPS First Class, Standard Ground or Priority Mail.\u003c\/p\u003e\n\n\u003cp\u003eOvernight and 2-Day Air shipping through FedEx is available for an additional cost.\u003c\/p\u003e\n\u003c\/div\u003e\n\u003c\/div\u003e\n\u003c\/div\u003e\n\u003c\/div\u003e\n\n\u003cdiv class=\"nt-ttab\"\u003e\n\u003cinput id=\"nt-ttab-03\" name=\"tab-group-1\" type=\"radio\"\u003e\u003clabel class=\"nt-ttba nt-fftb nt-brdt nt-bktt\" for=\"nt-ttab-03\"\u003e\u003cspan class=\"nt-tins nt-ffac\"\u003eReturns Policy\u003c\/span\u003e\u003c\/label\u003e\n\n\u003cdiv class=\"nt-ttrm\"\u003e\n\u003cdiv class=\"nt-tbox nt-brdm nt-bklt\"\u003e\n\u003cdiv class=\"nt-tins\"\u003e\n\u003c!-- TERMS 3 TEXT GOES HERE --\u003e\n\u003cp\u003eItems must be returned in unused, unworn and undamaged condition in original packaging with all package items included.\u003c\/p\u003e\n\n\u003cp\u003ePlease Note: We can not process warranty claims for defective items. Remember to complete your warranty information as soon as possible.\u003c\/p\u003e\n\n\u003cp\u003eWe will assist you as much as we can; however, it is up to you - the buyer - to file warranty claims with the manufacturer.\u003c\/p\u003e\n\u003c\/div\u003e\n\u003c\/div\u003e\n\u003c\/div\u003e\n\u003c\/div\u003e\n\n\u003cdiv class=\"nt-ttab\"\u003e\n\u003cinput id=\"nt-ttab-04\" name=\"tab-group-1\" type=\"radio\"\u003e\u003clabel class=\"nt-ttba nt-fftb nt-brdt nt-bktt\" for=\"nt-ttab-04\"\u003e\u003cspan class=\"nt-tins nt-ffac\"\u003eExchange Policy\u003c\/span\u003e\u003c\/label\u003e\n\n\u003cdiv class=\"nt-ttrm\"\u003e\n\u003cdiv class=\"nt-tbox nt-brdm nt-bklt\"\u003e\n\u003cdiv class=\"nt-tins\"\u003e\n\u003c!-- TERMS 4 TEXT GOES HERE --\u003e\n\u003cp\u003eWe are always happy to accomodate exchanges if the item you purchased doesn't fit correctly.\u003c\/p\u003e\n\n\u003cp\u003eThe best way to effect an exchange is to contact us first before filing a return request through eBay.\u003c\/p\u003e\n\n\u003cp\u003eWe will provide you with all the information you need to exchange your item as quickly as possible.\u003c\/p\u003e\n\u003c\/div\u003e\n\u003c\/div\u003e\n\u003c\/div\u003e\n\u003c\/div\u003e\n\n\u003cdiv class=\"nt-ttab\"\u003e\n\u003cinput id=\"nt-ttab-05\" name=\"tab-group-1\" type=\"radio\"\u003e\u003clabel class=\"nt-ttba nt-fftb nt-brdt nt-bktt\" for=\"nt-ttab-05\"\u003e\u003cspan class=\"nt-tins nt-ffac\"\u003eContact Us\u003c\/span\u003e\u003c\/label\u003e\n\n\u003cdiv class=\"nt-ttrm\"\u003e\n\u003cdiv class=\"nt-tbox nt-brdm nt-bklt\"\u003e\n\u003cdiv class=\"nt-tins\"\u003e\n\u003c!-- TERMS 5 TEXT GOES HERE --\u003e\n\u003cp\u003eWe welcome your questions and will try to answer them as quickly as possible.\u003c\/p\u003e\n\n\u003cp\u003eThe best way to reach us is through eBay (\u003ca href=\"ttps:\/\/contact.ebay.com\/ws\/eBayISAPI.dll?ContactUserNextGen\u0026amp;recipient=jetaviator7\" target=\"_blank\"\u003eclick here\u003c\/a\u003e).\u003c\/p\u003e\n\n\u003cp\u003ePlease provide as much information as possible so that we can provide the very best answer possible.\u003c\/p\u003e\n\n\u003cp\u003eWe are satisfied only if you - our Customer - is satisfied!\u003c\/p\u003e\n\u003c\/div\u003e\n\u003c\/div\u003e\n\u003c\/div\u003e\n\u003c\/div\u003e\n\u003c\/div\u003e\n\n\u003ch4 class=\"nt-ttba nt-fftb nt-brdt nt-bktt\" id=\"nt-main-tbar-fcat\"\u003e \u003c\/h4\u003e\n\n\u003cdiv class=\"nt-tins nt-ffac\"\u003eTop Selling Categories\u003c\/div\u003e\n\n\u003cdiv id=\"nt-main-fcat\"\u003e\n\u003ca class=\"nt-first\" href=\"https:\/\/www.ebay.com\/str\/Pilot-Supplies-Sunglasses\/Aviation-Headsets-Adapters\/_i.html?_storecat=1686936319\" id=\"nt-main-fcat-01\" target=\"_blank\"\u003e\u003cimg alt=\"Shop Aviation Headsets\" src=\"https:\/\/ninjashosting.com\/installs\/p\/pilotsupplies\/ebay\/images\/nt-main-fcat-01.jpg\"\u003e\u003c\/a\u003e \u003ca href=\"https:\/\/www.ebay.com\/str\/Pilot-Supplies-Sunglasses\/Aviators-Library\/_i.html?_storecat=3332146219\" id=\"nt-main-fcat-02\" target=\"_blank\"\u003e\u003cimg alt=\"Shop Aviators Library\" src=\"https:\/\/ninjashosting.com\/installs\/p\/pilotsupplies\/ebay\/images\/nt-main-fcat-02.jpg\"\u003e\u003c\/a\u003e \u003ca href=\"https:\/\/www.ebay.com\/str\/Pilot-Supplies-Sunglasses\/Cockpit-Essentials\/_i.html?_storecat=3332146119\" id=\"nt-main-fcat-03\" target=\"_blank\"\u003e\u003cimg alt=\"Shop Cockpit Essentials\" src=\"https:\/\/ninjashosting.com\/installs\/p\/pilotsupplies\/ebay\/images\/nt-main-fcat-03.jpg\"\u003e\u003c\/a\u003e \u003ca class=\"nt-first\" href=\"https:\/\/www.ebay.com\/str\/Pilot-Supplies-Sunglasses\/Sunglasses\/_i.html?_storecat=1182540019\" id=\"nt-main-fcat-04\" target=\"_blank\"\u003e\u003cimg alt=\"Shop Sunglasses\" src=\"https:\/\/ninjashosting.com\/installs\/p\/pilotsupplies\/ebay\/images\/nt-main-fcat-04.jpg\"\u003e\u003c\/a\u003e \u003ca href=\"https:\/\/www.ebay.com\/str\/Pilot-Supplies-Sunglasses\/Shooting-Gear-Glasses\/_i.html?_storecat=3332146019\" id=\"nt-main-fcat-05\" target=\"_blank\"\u003e\u003cimg alt=\"Shop Shooting Gear\" src=\"https:\/\/ninjashosting.com\/installs\/p\/pilotsupplies\/ebay\/images\/nt-main-fcat-05.jpg\"\u003e\u003c\/a\u003e \u003ca href=\"https:\/\/www.ebay.com\/str\/Pilot-Supplies-Sunglasses\/Pilot-Supplies\/_i.html?_storecat=180063219\" id=\"nt-main-fcat-06\" target=\"_blank\"\u003e\u003cimg alt=\"Shop Pilot Supplies\" src=\"https:\/\/ninjashosting.com\/installs\/p\/pilotsupplies\/ebay\/images\/nt-main-fcat-06.jpg\"\u003e\u003c\/a\u003e\n\u003c\/div\u003e\n\u003c\/div\u003e\n\u003c!-- end right panel --\u003e\n\u003c\/div\u003e\n\u003c!-- end content area --\u003e\u003c!-- beg footer extended --\u003e\n\n\u003cdiv id=\"nt-foot-wrap\"\u003e\n\u003cdiv id=\"nt-foot-main\"\u003e\n\u003cdiv class=\"nt-foot-tins\"\u003e\n\u003cdiv class=\"nt-foot-cols\" id=\"nt-foot-col1\"\u003e\n\u003cdiv id=\"nt-foot-menu\"\u003e\n\u003ch3\u003eStore Support\u003c\/h3\u003e\n\n\u003cul\u003e\n\t\u003cli\u003e\u003ca href=\"https:\/\/www.ebay.com\/str\/Pilot-Supplies-Sunglasses\" target=\"_blank\"\u003eHome\u003c\/a\u003e\u003c\/li\u003e\n\t\u003cli\u003e\u003ca href=\"https:\/\/www.ebay.com\/usr\/jetaviator7\" target=\"_blank\"\u003eAbout Us\u003c\/a\u003e\u003c\/li\u003e\n\t\u003cli\u003e\u003ca href=\"https:\/\/www.ebay.com\/str\/Pilot-Supplies-Sunglasses?rt=nc\u0026amp;_oac=1\" target=\"_blank\"\u003eView All Listings\u003c\/a\u003e\u003c\/li\u003e\n\t\u003cli\u003e\u003ca href=\"https:\/\/my.ebay.com\/ws\/eBayISAPI.dll?AcceptSavedSeller\u0026amp;sellerid=jetaviator7\" target=\"_blank\"\u003eBookmark\u003c\/a\u003e\u003c\/li\u003e\n\t\u003cli\u003e\u003ca href=\"https:\/\/my.ebay.com\/ws\/eBayISAPI.dll?AcceptSavedSeller\u0026amp;linkname=includenewsletter\u0026amp;sellerid=jetaviator7\" target=\"_blank\"\u003eNewsletter\u003c\/a\u003e\u003c\/li\u003e\n\t\u003cli\u003e\u003ca href=\"https:\/\/contact.ebay.com\/ws\/eBayISAPI.dll?ContactUserNextGen\u0026amp;recipient=jetaviator7\" target=\"_blank\"\u003eContact Us\u003c\/a\u003e\u003c\/li\u003e\n\u003c\/ul\u003e\n\u003c\/div\u003e\n\u003c\/div\u003e\n\n\u003cdiv class=\"nt-foot-cols\" id=\"nt-foot-col2\"\u003e\n\u003cdiv id=\"nt-foot-whys\"\u003e\n\u003ch3\u003eWhy Shop With Us\u003c\/h3\u003e\n\n\u003cul\u003e\n\t\u003cli\u003eCompetitive Prices\u003c\/li\u003e\n\t\u003cli\u003eSatisfaction Guaranteed\u003c\/li\u003e\n\t\u003cli\u003e60 Day Returns Policy\u003c\/li\u003e\n\t\u003cli\u003eGreat Customer Support\u003c\/li\u003e\n\u003c\/ul\u003e\n\u003c\/div\u003e\n\u003c\/div\u003e\n\n\u003cdiv class=\"nt-foot-cols\" id=\"nt-foot-col3\"\u003e\n\u003cdiv id=\"nt-foot-mail\"\u003e\n\u003ch3\u003eJoin Our Mailing List\u003c\/h3\u003e\n\n\u003cp\u003eSign up for our store newsletter and be the first to hear about new items and special limited-time discounts!\u003c\/p\u003e\n\u003ca class=\"nt-brdb nt-crnr nt-ffac nt-ffbn\" href=\"https:\/\/my.ebay.com\/ws\/eBayISAPI.dll?AcceptSavedSeller\u0026amp;linkname=includenewsletter\u0026amp;sellerid=jetaviator7\" id=\"nt-news-bttn\" target=\"_blank\" title=\"Sign Up\"\u003eSIGN UP\u003c\/a\u003e\n\u003c\/div\u003e\n\u003c\/div\u003e\n\n\u003cdiv class=\"nt-foot-cols\" id=\"nt-foot-col4\"\u003e\n\u003cdiv id=\"nt-foot-icon\"\u003e\n\u003ca href=\"https:\/\/www.ebay.com\/str\/Pilot-Supplies-Sunglasses\" target=\"_blank\"\u003e\u003cimg alt=\"Pilot-Supplies-Sunglasses\" id=\"nt-foot-icon-logo\" src=\"https:\/\/ninjashosting.com\/installs\/p\/pilotsupplies\/ebay\/images\/nt-foot-logo.png\"\u003e\u003c\/a\u003e \u003cimg alt=\"We accept PayPal\" id=\"nt-foot-icon-ppal\" src=\"https:\/\/ninjashosting.com\/installs\/p\/pilotsupplies\/ebay\/images\/nt-foot-icon-pymt.png\"\u003e\n\u003c\/div\u003e\n\u003c\/div\u003e\n\n\u003cdiv id=\"nt-foot-copy\"\u003e\n\u003cp\u003eCopyright © \u003ca href=\"https:\/\/www.ebay.com\/str\/Pilot-Supplies-Sunglasses\" target=\"_blank\"\u003ePilot Supplies \u0026amp; Sunglasses\u003c\/a\u003e. All rights reserved.\u003cspan class=\"nt-copy-ninja2\"\u003eeBay Template Design NinjaTemplates\u003c\/span\u003e\u003c\/p\u003e\n\u003c\/div\u003e\n\u003c\/div\u003e\n\u003c\/div\u003e\n\u003c\/div\u003e\n\u003c!-- end footer extended --\u003e\n\u003c\/div\u003e\n\u003c\/div\u003e\n\u003c!-- end bg area --\u003e","published_at":"2019-09-12T18:28:09-04:00","created_at":"2019-09-12T18:28:09-04:00","vendor":"Wing Aero, Inc.","type":"Private Pilot","tags":["Cockpit Essentials","Commercial Pilot","CPL","Jeppesen","Kneeboard","PPL","Private Pilot","VFR Kneeboard"],"price":4095,"price_min":4095,"price_max":4095,"available":true,"price_varies":false,"compare_at_price":null,"compare_at_price_min":0,"compare_at_price_max":0,"compare_at_price_varies":false,"variants":[{"id":30155462312011,"title":"Default Title","option1":"Default Title","option2":null,"option3":null,"sku":"10001306","requires_shipping":true,"taxable":true,"featured_image":null,"available":true,"name":"Jeppesen VFR Tri-Fold Kneeboard with Clipboard 10001306 Info At Your Fingertips","public_title":null,"options":["Default Title"],"price":4095,"weight":1361,"compare_at_price":null,"inventory_management":"shopify","barcode":"Does not apply","requires_selling_plan":false,"selling_plan_allocations":[]}],"images":["\/\/cdn.shopify.com\/s\/files\/1\/0248\/9031\/0731\/products\/57_81440eb6-b7c2-49b3-845a-901cba988ebd.jpg?v=1572098347"],"featured_image":"\/\/cdn.shopify.com\/s\/files\/1\/0248\/9031\/0731\/products\/57_81440eb6-b7c2-49b3-845a-901cba988ebd.jpg?v=1572098347","options":["Title"],"media":[{"alt":null,"id":1634543927371,"position":1,"preview_image":{"aspect_ratio":1.25,"height":440,"width":550,"src":"https:\/\/cdn.shopify.com\/s\/files\/1\/0248\/9031\/0731\/products\/57_81440eb6-b7c2-49b3-845a-901cba988ebd.jpg?v=1572098347"},"aspect_ratio":1.25,"height":440,"media_type":"image","src":"https:\/\/cdn.shopify.com\/s\/files\/1\/0248\/9031\/0731\/products\/57_81440eb6-b7c2-49b3-845a-901cba988ebd.jpg?v=1572098347","width":550}],"requires_selling_plan":false,"selling_plan_groups":[],"content":"\u003c!-- Copyright (c) NinjaTemplates.com --\u003e\u003c!-- Original eBay webstore design work including all graphics, styles, scripts and plugins used on this design --\u003e\u003c!-- All rights reserved - may not be reused, relocated, duplicated, or modified, in whole or in part, without express written consent. --\u003e\u003cmeta name=\"viewport\" content=\"width=device-width, initial-scale=1\"\u003e\n\u003clink href=\"https:\/\/ninjashosting.com\/installs\/p\/pilotsupplies\/ebay\/master-css.css\" rel=\"stylesheet\" type=\"text\/css\"\u003e\n\u003clink href=\"https:\/\/cdnjs.cloudflare.com\/ajax\/libs\/font-awesome\/4.7.0\/css\/font-awesome.min.css\" rel=\"stylesheet\" type=\"text\/css\"\u003e\n\u003cdiv class=\"nt-bg\" id=\"nt-template\"\u003e\n\u003cdiv class=\"nt-bg-02 nt-shao\"\u003e\n\u003c!-- beg header --\u003e\n\u003cdiv id=\"nt-head-wrap-02\"\u003e\n\u003cdiv class=\"nt-content-width\" id=\"nt-head-02\"\u003e\n\u003cdiv class=\"nt-proh nt-prol\" id=\"nt-head-logo\"\u003e\u003ca href=\"https:\/\/www.ebay.com\/str\/Pilot-Supplies-Sunglasses\" target=\"_blank\"\u003e\u003cimg alt=\"Pilot-Supplies-Sunglasses eBay Store\" src=\"https:\/\/ninjashosting.com\/installs\/p\/pilotsupplies\/ebay\/images\/nt-head-logo.png\"\u003e\u003c\/a\u003e\u003c\/div\u003e\n\n\u003cdiv id=\"nt-head-tnav\"\u003e\n\u003ca href=\"https:\/\/www.ebay.com\/str\/Pilot-Supplies-Sunglasses\" target=\"_blank\"\u003eHome\u003c\/a\u003e \u003ca href=\"https:\/\/www.ebay.com\/usr\/jetaviator7\" target=\"_blank\"\u003eAbout Us\u003c\/a\u003e \u003ca href=\"https:\/\/www.ebay.com\/str\/Pilot-Supplies-Sunglasses?rt=nc\u0026amp;_oac=1\" target=\"_blank\"\u003eView All Listings\u003c\/a\u003e \u003ca href=\"https:\/\/my.ebay.com\/ws\/eBayISAPI.dll?AcceptSavedSeller\u0026amp;sellerid=jetaviator7\" target=\"_blank\"\u003eBookmark\u003c\/a\u003e \u003ca href=\"https:\/\/my.ebay.com\/ws\/eBayISAPI.dll?AcceptSavedSeller\u0026amp;linkname=includenewsletter\u0026amp;sellerid=jetaviator7\" target=\"_blank\"\u003eNewsletter\u003c\/a\u003e \u003ca href=\"https:\/\/contact.ebay.com\/ws\/eBayISAPI.dll?ContactUserNextGen\u0026amp;recipient=jetaviator7\" target=\"_blank\"\u003eContact Us\u003c\/a\u003e\n\u003c\/div\u003e\n\u003c\/div\u003e\n\u003c\/div\u003e\n\n\u003cdiv id=\"nt-head-wrap-03\"\u003e\n\u003cdiv class=\"nt-content-width\" id=\"nt-head-03\"\u003e\n\u003cdiv id=\"nt-head-menu\"\u003e\n\u003ca href=\"https:\/\/www.ebay.com\/str\/Pilot-Supplies-Sunglasses\/Sunglasses\/_i.html?_storecat=1182540019\" target=\"_blank\"\u003eSunglasses\u003c\/a\u003e \u003ca href=\"https:\/\/www.ebay.com\/str\/Pilot-Supplies-Sunglasses\/Pilot-Supplies\/_i.html?_storecat=180063219\" target=\"_blank\"\u003ePilot Supplies\u003c\/a\u003e \u003ca href=\"https:\/\/www.ebay.com\/str\/Pilot-Supplies-Sunglasses\/Gift-Shop\/_i.html?_storecat=1660343619\" target=\"_blank\"\u003eGift Shop\u003c\/a\u003e \u003ca href=\"https:\/\/www.ebay.com\/str\/Pilot-Supplies-Sunglasses\/Aviation-Headsets-Adapters\/_i.html?_storecat=1686936319\" target=\"_blank\"\u003eAviation Headsets \u0026amp; Adapters\u003c\/a\u003e\n\u003c\/div\u003e\n\n\u003cdiv id=\"nt-head-mnav\"\u003e\n\u003cdiv class=\"nt-mbox\"\u003e\n\u003cinput id=\"nt-mbont-01\" type=\"checkbox\"\u003e\u003clabel for=\"nt-mbont-01\"\u003eMENU\u003c\/label\u003e\n\n\u003cdiv class=\"nt-mnav\"\u003e\n\u003ch4\u003eStore Categories\u003c\/h4\u003e\n\n\u003cdiv id=\"nt-head-cats\"\u003e\n\u003cul class=\"lev1\"\u003e\n\t\u003cli\u003e\u003ca href=\"https:\/\/www.ebay.com\/str\/Pilot-Supplies-Sunglasses\/Aviation-Headsets-Adapters\/_i.html?_storecat=1686936319\" target=\"_blank\"\u003eAviation Headsets \u0026amp; Adapters\u003c\/a\u003e\u003c\/li\u003e\n\t\u003cli\u003e\u003ca href=\"https:\/\/www.ebay.com\/str\/Pilot-Supplies-Sunglasses\/Aviators-Library\/_i.html?_storecat=3332146219\" target=\"_blank\"\u003eAviator's Library\u003c\/a\u003e\u003c\/li\u003e\n\t\u003cli\u003e\u003ca href=\"https:\/\/www.ebay.com\/str\/Pilot-Supplies-Sunglasses\/Cockpit-Essentials\/_i.html?_storecat=3332146119\" target=\"_blank\"\u003eCockpit Essentials\u003c\/a\u003e\u003c\/li\u003e\n\t\u003cli\u003e\u003ca href=\"https:\/\/www.ebay.com\/str\/Pilot-Supplies-Sunglasses\/Display-Boat-Airplane-Models\/_i.html?_storecat=1746950819\" target=\"_blank\"\u003eDisplay Boat \u0026amp; Airplane Models\u003c\/a\u003e\u003c\/li\u003e\n\t\u003cli\u003e\u003ca href=\"https:\/\/www.ebay.com\/str\/Pilot-Supplies-Sunglasses\/Gift-Shop\/_i.html?_storecat=1660343619\" target=\"_blank\"\u003eGift Shop\u003c\/a\u003e\u003c\/li\u003e\n\t\u003cli\u003e\u003ca href=\"https:\/\/www.ebay.com\/str\/Pilot-Supplies-Sunglasses\/Outdoor-Sporting-Products\/_i.html?_storecat=1183110419\" target=\"_blank\"\u003eOutdoor \u0026amp; Sporting Products\u003c\/a\u003e\u003c\/li\u003e\n\t\u003cli\u003e\u003ca href=\"https:\/\/www.ebay.com\/str\/Pilot-Supplies-Sunglasses\/Pilot-Supplies\/_i.html?_storecat=180063219\" target=\"_blank\"\u003ePilot Supplies\u003c\/a\u003e\u003c\/li\u003e\n\t\u003cli\u003e\u003ca href=\"https:\/\/www.ebay.com\/str\/Pilot-Supplies-Sunglasses\/Sale-Items\/_i.html?_storecat=12537544\" target=\"_blank\"\u003eSale Items\u003c\/a\u003e\u003c\/li\u003e\n\t\u003cli\u003e\u003ca href=\"https:\/\/www.ebay.com\/str\/Pilot-Supplies-Sunglasses\/Shooting-Gear-Glasses\/_i.html?_storecat=3332146019\" target=\"_blank\"\u003eShooting Gear \u0026amp; Glasses\u003c\/a\u003e\u003c\/li\u003e\n\t\u003cli\u003e\u003ca href=\"https:\/\/www.ebay.com\/str\/Pilot-Supplies-Sunglasses\/Sunglasses\/_i.html?_storecat=1182540019\" target=\"_blank\"\u003eSunglasses\u003c\/a\u003e\u003c\/li\u003e\n\t\u003cli\u003e\u003ca href=\"https:\/\/www.ebay.com\/str\/Pilot-Supplies-Sunglasses\/Temporary-Items\/_i.html?_storecat=180060619\" target=\"_blank\"\u003eTemporary Items\u003c\/a\u003e\u003c\/li\u003e\n\t\u003cli\u003e\u003ca href=\"https:\/\/www.ebay.com\/str\/Pilot-Supplies-Sunglasses\/Other\/_i.html?_storecat=1\" target=\"_blank\"\u003eOther\u003c\/a\u003e\u003c\/li\u003e\n\u003c\/ul\u003e\n\u003c\/div\u003e\n\n\u003ch4\u003eStore Support\u003c\/h4\u003e\n\n\u003cul\u003e\n\t\u003cli\u003e\u003ca href=\"https:\/\/www.ebay.com\/str\/Pilot-Supplies-Sunglasses\" target=\"_blank\"\u003eHome\u003c\/a\u003e\u003c\/li\u003e\n\t\u003cli\u003e\u003ca href=\"https:\/\/www.ebay.com\/usr\/jetaviator7\" target=\"_blank\"\u003eAbout Us\u003c\/a\u003e\u003c\/li\u003e\n\t\u003cli\u003e\u003ca href=\"https:\/\/www.ebay.com\/str\/Pilot-Supplies-Sunglasses?rt=nc\u0026amp;_oac=1\" target=\"_blank\"\u003eView All Listings\u003c\/a\u003e\u003c\/li\u003e\n\t\u003cli\u003e\u003ca href=\"https:\/\/my.ebay.com\/ws\/eBayISAPI.dll?AcceptSavedSeller\u0026amp;sellerid=jetaviator7\" target=\"_blank\"\u003eBookmark Us\u003c\/a\u003e\u003c\/li\u003e\n\t\u003cli\u003e\u003ca href=\"https:\/\/my.ebay.com\/ws\/eBayISAPI.dll?AcceptSavedSeller\u0026amp;linkname=includenewsletter\u0026amp;sellerid=jetaviator7\" target=\"_blank\"\u003eNewsletter\u003c\/a\u003e\u003c\/li\u003e\n\t\u003cli\u003e\u003ca href=\"https:\/\/contact.ebay.com\/ws\/eBayISAPI.dll?ContactUserNextGen\u0026amp;recipient=jetaviator7\" target=\"_blank\"\u003eContact Us\u003c\/a\u003e\u003c\/li\u003e\n\u003c\/ul\u003e\n\u003c\/div\u003e\n\u003c\/div\u003e\n\u003c\/div\u003e\n\u003c\/div\u003e\n\u003c\/div\u003e\n\n\u003cdiv id=\"nt-head-whys\"\u003e\n\u003cimg alt=\"All Items 100% Authentic\" id=\"nt-head-whys-01\" src=\"https:\/\/ninjashosting.com\/installs\/p\/pilotsupplies\/ebay\/images\/nt-head-whys-01.png\"\u003e \u003cimg alt=\"Orders Ship Within 24 Hours\" id=\"nt-head-whys-02\" src=\"https:\/\/ninjashosting.com\/installs\/p\/pilotsupplies\/ebay\/images\/nt-head-whys-02.png\"\u003e\u003cbr\u003e\n\u003cimg alt=\"All Orders Free Shipping\" id=\"nt-head-whys-03\" src=\"https:\/\/ninjashosting.com\/installs\/p\/pilotsupplies\/ebay\/images\/nt-head-whys-03.png\"\u003e \u003cimg alt=\"60 Years of Shoes Experience\" id=\"nt-head-whys-04\" src=\"https:\/\/ninjashosting.com\/installs\/p\/pilotsupplies\/ebay\/images\/nt-head-whys-04.png\"\u003e\n\u003c\/div\u003e\n\u003c!-- end header --\u003e\n\n\u003cdiv class=\"nt-content\"\u003e\n\u003c!-- beg left panel --\u003e\n\u003cdiv id=\"LeftPanel\"\u003e\n\u003ch4 class=\"nt-ttba nt-fftb nt-brdt nt-bktt\" id=\"nt-side-tbar-cats\"\u003e \u003c\/h4\u003e\n\n\u003cdiv class=\"nt-tins nt-ffac\"\u003eStore Categories\u003c\/div\u003e\n\n\u003cdiv class=\"nt-sbox nt-brdm nt-bklt\" id=\"nt-side-cats\"\u003e\n\u003cdiv class=\"nt-tins\"\u003e\n\u003cul class=\"lev1\"\u003e\n\t\u003cli\u003e\u003ca href=\"https:\/\/www.ebay.com\/str\/Pilot-Supplies-Sunglasses\/Aviation-Headsets-Adapters\/_i.html?_storecat=1686936319\" target=\"_blank\"\u003eAviation Headsets \u0026amp; Adapters\u003c\/a\u003e\u003c\/li\u003e\n\t\u003cli\u003e\u003ca href=\"https:\/\/www.ebay.com\/str\/Pilot-Supplies-Sunglasses\/Aviators-Library\/_i.html?_storecat=3332146219\" target=\"_blank\"\u003eAviator's Library\u003c\/a\u003e\u003c\/li\u003e\n\t\u003cli\u003e\u003ca href=\"https:\/\/www.ebay.com\/str\/Pilot-Supplies-Sunglasses\/Cockpit-Essentials\/_i.html?_storecat=3332146119\" target=\"_blank\"\u003eCockpit Essentials\u003c\/a\u003e\u003c\/li\u003e\n\t\u003cli\u003e\u003ca href=\"https:\/\/www.ebay.com\/str\/Pilot-Supplies-Sunglasses\/Display-Boat-Airplane-Models\/_i.html?_storecat=1746950819\" target=\"_blank\"\u003eDisplay Boat \u0026amp; Airplane Models\u003c\/a\u003e\u003c\/li\u003e\n\t\u003cli\u003e\u003ca href=\"https:\/\/www.ebay.com\/str\/Pilot-Supplies-Sunglasses\/Gift-Shop\/_i.html?_storecat=1660343619\" target=\"_blank\"\u003eGift Shop\u003c\/a\u003e\u003c\/li\u003e\n\t\u003cli\u003e\u003ca href=\"https:\/\/www.ebay.com\/str\/Pilot-Supplies-Sunglasses\/Outdoor-Sporting-Products\/_i.html?_storecat=1183110419\" target=\"_blank\"\u003eOutdoor \u0026amp; Sporting Products\u003c\/a\u003e\u003c\/li\u003e\n\t\u003cli\u003e\u003ca href=\"https:\/\/www.ebay.com\/str\/Pilot-Supplies-Sunglasses\/Pilot-Supplies\/_i.html?_storecat=180063219\" target=\"_blank\"\u003ePilot Supplies\u003c\/a\u003e\u003c\/li\u003e\n\t\u003cli\u003e\u003ca href=\"https:\/\/www.ebay.com\/str\/Pilot-Supplies-Sunglasses\/Sale-Items\/_i.html?_storecat=12537544\" target=\"_blank\"\u003eSale Items\u003c\/a\u003e\u003c\/li\u003e\n\t\u003cli\u003e\u003ca href=\"https:\/\/www.ebay.com\/str\/Pilot-Supplies-Sunglasses\/Shooting-Gear-Glasses\/_i.html?_storecat=3332146019\" target=\"_blank\"\u003eShooting Gear \u0026amp; Glasses\u003c\/a\u003e\u003c\/li\u003e\n\t\u003cli\u003e\u003ca href=\"https:\/\/www.ebay.com\/str\/Pilot-Supplies-Sunglasses\/Sunglasses\/_i.html?_storecat=1182540019\" target=\"_blank\"\u003eSunglasses\u003c\/a\u003e\u003c\/li\u003e\n\t\u003cli\u003e\u003ca href=\"https:\/\/www.ebay.com\/str\/Pilot-Supplies-Sunglasses\/Temporary-Items\/_i.html?_storecat=180060619\" target=\"_blank\"\u003eTemporary Items\u003c\/a\u003e\u003c\/li\u003e\n\t\u003cli\u003e\u003ca href=\"https:\/\/www.ebay.com\/str\/Pilot-Supplies-Sunglasses\/Other\/_i.html?_storecat=1\" target=\"_blank\"\u003eOther\u003c\/a\u003e\u003c\/li\u003e\n\u003c\/ul\u003e\n\u003c\/div\u003e\n\u003c\/div\u003e\n\n\u003ch4 class=\"nt-ttba nt-fftb nt-brdt nt-bktt\" id=\"nt-side-tbar-brnd\"\u003e \u003c\/h4\u003e\n\n\u003cdiv class=\"nt-tins nt-ffac\"\u003eShop by Brand\u003c\/div\u003e\n\n\u003cdiv id=\"nt-side-bnav\"\u003e\n\u003cdiv class=\"nt-bbox\"\u003e\n\u003cinput id=\"nt-mbont-02\" type=\"checkbox\"\u003e\u003clabel for=\"nt-mbont-02\"\u003eSelect Brand ...\u003c\/label\u003e\n\n\u003cdiv class=\"nt-bnav\"\u003e\n\u003cdiv id=\"nt-side-brnd\"\u003e\n\u003cul class=\"lev1\"\u003e\n\t\u003cli\u003e\u003ca href=\"https:\/\/www.ebay.com\/sch\/m.html?_ssn=jetaviator7\u0026amp;_nkw=AO+Eyewear\" target=\"_blank\"\u003eAO Eyewear Sunglasses\u003c\/a\u003e\u003c\/li\u003e\n\t\u003cli\u003e\u003ca href=\"https:\/\/www.ebay.com\/sch\/m.html?_ssn=jetaviator7\u0026amp;_nkw=ASA\" target=\"_blank\"\u003eASA Aviation Supplies\u003c\/a\u003e\u003c\/li\u003e\n\t\u003cli\u003e\u003ca href=\"https:\/\/www.ebay.com\/sch\/m.html?_ssn=jetaviator7\u0026amp;_nkw=Avcomm\" target=\"_blank\"\u003eAvcomm Headsets\u003c\/a\u003e\u003c\/li\u003e\n\t\u003cli\u003e\u003ca href=\"https:\/\/www.ebay.com\/sch\/m.html?_ssn=jetaviator7\u0026amp;_nkw=David+Clark\" target=\"_blank\"\u003eDavid Clark Headsets\u003c\/a\u003e\u003c\/li\u003e\n\t\u003cli\u003e\u003ca href=\"https:\/\/www.ebay.com\/sch\/m.html?_ssn=jetaviator7\u0026amp;_nkw=Faro\" target=\"_blank\"\u003eFaro Headsets\u003c\/a\u003e\u003c\/li\u003e\n\t\u003cli\u003e\u003ca href=\"https:\/\/www.ebay.com\/sch\/m.html?_ssn=jetaviator7\u0026amp;_nkw=Flight+Outfitters\" target=\"_blank\"\u003eFlight Outfitters\u003c\/a\u003e\u003c\/li\u003e\n\t\u003cli\u003e\u003ca href=\"https:\/\/www.ebay.com\/sch\/m.html?_ssn=jetaviator7\u0026amp;_nkw=Gleim+Aviation\" target=\"_blank\"\u003eGleim Aviation\u003c\/a\u003e\u003c\/li\u003e\n\t\u003cli\u003e\u003ca href=\"https:\/\/www.ebay.com\/sch\/m.html?_ssn=jetaviator7\u0026amp;_nkw=Jeppesen\" target=\"_blank\"\u003eJeppesen\u003c\/a\u003e\u003c\/li\u003e\n\t\u003cli\u003e\u003ca href=\"https:\/\/www.ebay.com\/sch\/m.html?_ssn=jetaviator7\u0026amp;_nkw=PilotUSA\" target=\"_blank\"\u003ePilotUSA Headsets \u0026amp; Adapters\u003c\/a\u003e\u003c\/li\u003e\n\t\u003cli\u003e\u003ca href=\"https:\/\/www.ebay.com\/sch\/m.html?_ssn=jetaviator7\u0026amp;_nkw=Randolph+Engineering\" target=\"_blank\"\u003eRandoplh Engineering Sunglasses\u003c\/a\u003e\u003c\/li\u003e\n\t\u003cli\u003e\u003ca href=\"https:\/\/www.ebay.com\/sch\/m.html?_ssn=jetaviator7\u0026amp;_nkw=Randolph+Ranger\" target=\"_blank\"\u003eRandoplh Ranger Shooting Eyewear\u003c\/a\u003e\u003c\/li\u003e\n\t\u003cli\u003e\u003ca href=\"https:\/\/www.ebay.com\/sch\/m.html?_ssn=jetaviator7\u0026amp;_nkw=Rod+Machado\" target=\"_blank\"\u003eRod Machado's Books \u0026amp; Tapes\u003c\/a\u003e\u003c\/li\u003e\n\t\u003cli\u003e\u003ca href=\"https:\/\/www.ebay.com\/sch\/m.html?_ssn=jetaviator7\u0026amp;_nkw=Rugged+Air\" target=\"_blank\"\u003eRugged Air Headsets\u003c\/a\u003e\u003c\/li\u003e\n\t\u003cli\u003e\u003ca href=\"https:\/\/www.ebay.com\/sch\/m.html?_ssn=jetaviator7\u0026amp;_nkw=Scheyden\" target=\"_blank\"\u003eScheyden Sunglasses\u003c\/a\u003e\u003c\/li\u003e\n\t\u003cli\u003e\u003ca href=\"https:\/\/www.ebay.com\/sch\/m.html?_ssn=jetaviator7\u0026amp;_nkw=Serengeti\" target=\"_blank\"\u003eSerengeti Sunglasses\u003c\/a\u003e\u003c\/li\u003e\n\t\u003cli\u003e\u003ca href=\"https:\/\/www.ebay.com\/sch\/m.html?_ssn=jetaviator7\u0026amp;_nkw=Telex\" target=\"_blank\"\u003eTelex Headsets\u003c\/a\u003e\u003c\/li\u003e\n\t\u003cli\u003e\u003ca href=\"https:\/\/www.ebay.com\/sch\/m.html?_ssn=jetaviator7\u0026amp;_nkw=Wiley+X\" target=\"_blank\"\u003eWiley X Sunglasses\u003c\/a\u003e\u003c\/li\u003e\n\u003c\/ul\u003e\n\u003c\/div\u003e\n\u003c\/div\u003e\n\u003c\/div\u003e\n\u003c\/div\u003e\n\n\u003ch4 class=\"nt-ttba nt-fftb nt-brdt nt-bktt\" id=\"nt-side-tbar-size\"\u003e \u003c\/h4\u003e\n\n\u003cdiv class=\"nt-tins nt-ffac\"\u003eShop by Size\u003c\/div\u003e\n\n\u003cdiv id=\"nt-side-snav\"\u003e\n\u003cdiv class=\"nt-bbox\"\u003e\n\u003cinput id=\"nt-mbont-03\" type=\"checkbox\"\u003e\u003clabel for=\"nt-mbont-03\"\u003eSelect Sunglasses Size ...\u003c\/label\u003e\n\n\u003cdiv class=\"nt-bnav\"\u003e\n\u003cdiv id=\"nt-side-size\"\u003e\n\u003cul class=\"lev1\"\u003e\n\t\u003cli\u003e\u003ca href=\"https:\/\/www.ebay.com\/sch\/m.html?_ssn=jetaviator7\u0026amp;_nkw=49mm+P3+Randolph+Sunglasses\" target=\"_blank\"\u003e49mm Randolph P3 Sunglasses\u003c\/a\u003e\u003c\/li\u003e\n\t\u003cli\u003e\u003ca href=\"https:\/\/www.ebay.com\/sch\/m.html?_ssn=jetaviator7\u0026amp;_nkw=51mm+P3+Randolph+Sunglasses\" target=\"_blank\"\u003e51mm Randolph P3 Sunglasses\u003c\/a\u003e\u003c\/li\u003e\n\t\u003cli\u003e\u003ca href=\"https:\/\/www.ebay.com\/sch\/m.html?_ssn=jetaviator7\u0026amp;_nkw=52mm+AO+Sunglasses\" target=\"_blank\"\u003e52mm AO Original Pilot Sunglasses\u003c\/a\u003e\u003c\/li\u003e\n\t\u003cli\u003e\u003ca href=\"https:\/\/www.ebay.com\/sch\/m.html?_ssn=jetaviator7\u0026amp;_nkw=52mm+Randolph+Aviator+Sunglasses\" target=\"_blank\"\u003e52mm Randolph Aviator Sunglasses\u003c\/a\u003e\u003c\/li\u003e\n\t\u003cli\u003e\u003ca href=\"https:\/\/www.ebay.com\/sch\/m.html?_ssn=jetaviator7\u0026amp;_nkw=55mm+AO+Sunglasses\" target=\"_blank\"\u003e55mm AO Original Pilot Sunglasses\u003c\/a\u003e\u003c\/li\u003e\n\t\u003cli\u003e\u003ca href=\"https:\/\/www.ebay.com\/sch\/m.html?_ssn=jetaviator7\u0026amp;_nkw=55mm+Randolph+Aviator+Sunglasses\" target=\"_blank\"\u003e55mm Randolph Aviator Sunglasses\u003c\/a\u003e\u003c\/li\u003e\n\t\u003cli\u003e\u003ca href=\"https:\/\/www.ebay.com\/sch\/m.html?_ssn=jetaviator7\u0026amp;_nkw=57mm+AO+Sunglasses\" target=\"_blank\"\u003e57mm AO Original Pilot Sunglasses\u003c\/a\u003e\u003c\/li\u003e\n\t\u003cli\u003e\u003ca href=\"https:\/\/www.ebay.com\/sch\/m.html?_ssn=jetaviator7\u0026amp;_nkw=57mm+Randolph+Concorde+Sunglasses\" target=\"_blank\"\u003e57mm Randolph Concorde Sunglasses\u003c\/a\u003e\u003c\/li\u003e\n\t\u003cli\u003e\u003ca href=\"https:\/\/www.ebay.com\/sch\/m.html?_ssn=jetaviator7\u0026amp;_nkw=58mm+Randolph+Aviator+Sunglasses\" target=\"_blank\"\u003e58mm Randolph Aviator Sunglasses\u003c\/a\u003e\u003c\/li\u003e\n\t\u003cli\u003e\u003ca href=\"https:\/\/www.ebay.com\/sch\/m.html?_ssn=jetaviator7\u0026amp;_nkw=61mm+Randolph+Concorde+Sunglasses\" target=\"_blank\"\u003e61mm Randolph Concorde Sunglasses\u003c\/a\u003e\u003c\/li\u003e\n\u003c\/ul\u003e\n\u003c\/div\u003e\n\u003c\/div\u003e\n\u003c\/div\u003e\n\u003c\/div\u003e\n\u003cimg alt=\"How to Measure for Sunglasses\" class=\"nt-prom nt-nobo\" src=\"https:\/\/ninjashosting.com\/installs\/p\/pilotsupplies\/ebay\/images\/nt-side-prom-glass.png\"\u003e\n\u003cdiv id=\"nt-side-meas\"\u003e\n\u003cdiv class=\"nt-tins\"\u003e\n\u003cp\u003eSometimes it is difficult to decide which is the correst sunglasses size for you.\u003c\/p\u003e\n\n\u003cp\u003eGenerally speaking, a normal sized man will choose the 55mm or medium size. Larger men and men with more round heads wil usually find the 57mm-58mm or Large size fits best.\u003c\/p\u003e\n\n\u003cp\u003eSmall men and women will generally need the 52mm size.\u003c\/p\u003e\n\n\u003cp\u003eWhen in doubt contact us - we can help!\u003c\/p\u003e\n\n\u003ch5\u003eStandard Sizes:\u003c\/h5\u003e\n\n\u003cp\u003e49mm Size = 4.66\" Wide Frame\u003cbr\u003e\n51mm Size = 4.70\" Wide Frame\u003cbr\u003e\n52mm Size = 5.00\" Wide Frame\u003cbr\u003e\n55mm Size = 5.25\" Wide Frame\u003cbr\u003e\n57mm Size = 5.50\" Wide Frame\u003cbr\u003e\n58mm Size = 5.75\" Wide Frame\u003cbr\u003e\n61mm Size = 6.00\" Wide Frame\u003c\/p\u003e\n\u003c\/div\u003e\n\u003c\/div\u003e\n\u003c\/div\u003e\n\u003c!-- end left panel --\u003e\u003c!-- beg right panel --\u003e\n\n\u003cdiv id=\"nt-main\"\u003e\n\u003cdiv class=\"nt-pbox nt-brdm nt-bklt\" id=\"nt-main-gall\"\u003e\n\u003cdiv class=\"nt-tins\"\u003e\n\u003c!-- LISTING TITLE GOES HERE --\u003e\n\u003ch1\u003eJeppesen VFR Tri-Fold Kneeboard with Clipboard 10001306 Info At Your Fingertips\u003c\/h1\u003e\n\u003c!-- IMAGE GALLERY GOES HERE --\u003e\n\n\u003cdiv class=\"nt-bttm nt-left\" id=\"nt-temp-gall\"\u003e\n\u003cdiv id=\"nt-gall-main\"\u003e\n\u003cdiv id=\"mimg01\"\u003e\n\u003cinput checked id=\"img01\" name=\"gallery\" type=\"radio\"\u003e\n\u003cdiv class=\"nt-cntr\"\u003e\u003cimg alt=\"\" src=\"https:\/\/i.ebayimg.com\/00\/s\/NDQwWDU1MA==\/z\/uZMAAOSwPCVX7YB8\/%24_57.JPG\"\u003e\u003c\/div\u003e\n\u003c\/div\u003e\n\n\u003cdiv id=\"mimg02\"\u003e\n\u003cinput id=\"img02\" name=\"gallery\" type=\"radio\"\u003e\n\u003cdiv class=\"nt-cntr\"\u003e\u003c\/div\u003e\n\u003c\/div\u003e\n\n\u003cdiv id=\"mimg03\"\u003e\n\u003cinput id=\"img03\" name=\"gallery\" type=\"radio\"\u003e\n\u003cdiv class=\"nt-cntr\"\u003e\u003c\/div\u003e\n\u003c\/div\u003e\n\n\u003cdiv id=\"mimg04\"\u003e\n\u003cinput id=\"img04\" name=\"gallery\" type=\"radio\"\u003e\n\u003cdiv class=\"nt-cntr\"\u003e\u003c\/div\u003e\n\u003c\/div\u003e\n\n\u003cdiv id=\"mimg05\"\u003e\n\u003cinput id=\"img05\" name=\"gallery\" type=\"radio\"\u003e\n\u003cdiv class=\"nt-cntr\"\u003e\u003c\/div\u003e\n\u003c\/div\u003e\n\n\u003cdiv id=\"mimg06\"\u003e\n\u003cinput id=\"img06\" name=\"gallery\" type=\"radio\"\u003e\n\u003cdiv class=\"nt-cntr\"\u003e\u003c\/div\u003e\n\u003c\/div\u003e\n\n\u003cdiv id=\"mimg07\"\u003e\n\u003cinput id=\"img07\" name=\"gallery\" type=\"radio\"\u003e\n\u003cdiv class=\"nt-cntr\"\u003e\u003c\/div\u003e\n\u003c\/div\u003e\n\n\u003cdiv id=\"mimg08\"\u003e\n\u003cinput id=\"img08\" name=\"gallery\" type=\"radio\"\u003e\n\u003cdiv class=\"nt-cntr\"\u003e\u003c\/div\u003e\n\u003c\/div\u003e\n\n\u003cdiv id=\"mimg09\"\u003e\n\u003cinput id=\"img09\" name=\"gallery\" type=\"radio\"\u003e\n\u003cdiv class=\"nt-cntr\"\u003e\u003c\/div\u003e\n\u003c\/div\u003e\n\n\u003cdiv id=\"mimg10\"\u003e\n\u003cinput id=\"img10\" name=\"gallery\" type=\"radio\"\u003e\n\u003cdiv class=\"nt-cntr\"\u003e\u003c\/div\u003e\n\u003c\/div\u003e\n\n\u003cdiv id=\"mimg11\"\u003e\n\u003cinput id=\"img11\" name=\"gallery\" type=\"radio\"\u003e\n\u003cdiv class=\"nt-cntr\"\u003e\u003c\/div\u003e\n\u003c\/div\u003e\n\n\u003cdiv id=\"mimg12\"\u003e\n\u003cinput id=\"img12\" name=\"gallery\" type=\"radio\"\u003e\n\u003cdiv class=\"nt-cntr\"\u003e\u003c\/div\u003e\n\u003c\/div\u003e\n\u003c\/div\u003e\n\n\u003cdiv id=\"nt-gall-thmb\"\u003e\n\u003ch5\u003e\n\u003c!-- icon --\u003e Click Thumbnails to Enlarge\u003c\/h5\u003e\n\n\u003cdiv class=\"nt-hold nt-hidehttps:\/\/i.ebayimg.com\/00\/s\/NDQwWDU1MA==\/z\/uZMAAOSwPCVX7YB8\/$_57.JPG\" id=\"simg01\"\u003e\n\u003cdiv class=\"nt-cntr\"\u003e\u003clabel for=\"img01\"\u003e\u003cimg alt=\"\" src=\"https:\/\/i.ebayimg.com\/00\/s\/NDQwWDU1MA==\/z\/uZMAAOSwPCVX7YB8\/%24_57.JPG\"\u003e\u003c\/label\u003e\u003c\/div\u003e\n\u003c\/div\u003e\n\n\u003cdiv class=\"nt-hold nt-hide[Image2]\" id=\"simg02\"\u003e\n\u003cdiv class=\"nt-cntr\"\u003e\u003clabel for=\"img02\"\u003e\u003c\/label\u003e\u003c\/div\u003e\n\u003c\/div\u003e\n\n\u003cdiv class=\"nt-hold nt-hide[Image3]\" id=\"simg03\"\u003e\n\u003cdiv class=\"nt-cntr\"\u003e\u003clabel for=\"img03\"\u003e\u003c\/label\u003e\u003c\/div\u003e\n\u003c\/div\u003e\n\n\u003cdiv class=\"nt-hold nt-hide[Image4]\" id=\"simg04\"\u003e\n\u003cdiv class=\"nt-cntr\"\u003e\u003clabel for=\"img04\"\u003e\u003c\/label\u003e\u003c\/div\u003e\n\u003c\/div\u003e\n\n\u003cdiv class=\"nt-hold nt-hide[Image5]\" id=\"simg05\"\u003e\n\u003cdiv class=\"nt-cntr\"\u003e\u003clabel for=\"img05\"\u003e\u003c\/label\u003e\u003c\/div\u003e\n\u003c\/div\u003e\n\n\u003cdiv class=\"nt-hold nt-hide[Image6]\" id=\"simg06\"\u003e\n\u003cdiv class=\"nt-cntr\"\u003e\u003clabel for=\"img06\"\u003e\u003c\/label\u003e\u003c\/div\u003e\n\u003c\/div\u003e\n\n\u003cdiv class=\"nt-hold nt-hide[Image7]\" id=\"simg07\"\u003e\n\u003cdiv class=\"nt-cntr\"\u003e\u003clabel for=\"img07\"\u003e\u003c\/label\u003e\u003c\/div\u003e\n\u003c\/div\u003e\n\n\u003cdiv class=\"nt-hold nt-hide[Image8]\" id=\"simg08\"\u003e\n\u003cdiv class=\"nt-cntr\"\u003e\u003clabel for=\"img08\"\u003e\u003c\/label\u003e\u003c\/div\u003e\n\u003c\/div\u003e\n\n\u003cdiv class=\"nt-hold nt-hide[Image9]\" id=\"simg09\"\u003e\n\u003cdiv class=\"nt-cntr\"\u003e\u003clabel for=\"img09\"\u003e\u003c\/label\u003e\u003c\/div\u003e\n\u003c\/div\u003e\n\n\u003cdiv class=\"nt-hold nt-hide[Image10]\" id=\"simg10\"\u003e\n\u003cdiv class=\"nt-cntr\"\u003e\u003clabel for=\"img10\"\u003e\u003c\/label\u003e\u003c\/div\u003e\n\u003c\/div\u003e\n\n\u003cdiv class=\"nt-hold nt-hide[Image11]\" id=\"simg11\"\u003e\n\u003cdiv class=\"nt-cntr\"\u003e\u003clabel for=\"img11\"\u003e\u003c\/label\u003e\u003c\/div\u003e\n\u003c\/div\u003e\n\n\u003cdiv class=\"nt-hold nt-hide[Image12]\" id=\"simg12\"\u003e\n\u003cdiv class=\"nt-cntr\"\u003e\u003clabel for=\"img12\"\u003e\u003c\/label\u003e\u003c\/div\u003e\n\u003c\/div\u003e\n\u003c\/div\u003e\n\u003c\/div\u003e\n\n\u003cdiv id=\"nt-gall-right\"\u003e\n\u003cdiv id=\"nt-main-desc\"\u003e\n\u003ch4 class=\"nt-ttba nt-fftb nt-brat nt-bkat\" id=\"nt-main-tbar-desc\"\u003e \u003c\/h4\u003e\n\n\u003cdiv class=\"nt-tins nt-ffac\"\u003eProduct Description\u003c\/div\u003e\n\n\u003cdiv class=\"nt-tins nt-text\"\u003e\n\u003c!-- LISTING DESCRIPTION GOES HERE --\u003e\u003cdiv\u003e\n\u003cdiv data-exclude-css-removal=\"true\" data-cl-template-tag=\"description\"\u003e\u003cdiv\u003e\n\u003cp\u003eJeppesen VFR Tri-Fold Kneeboard with ClipboardOverview\u003c\/p\u003e\n\n\u003cp\u003eOur VFR Tri-fold kneeboard places information at your fingertips.\u003c\/p\u003e\n\u003cp\u003eFeatures Enlist this Jeppesen tri-fold kneeboard as your personal flight assistant.\u003c\/p\u003e\n\n\u003cp\u003eIt helps keep essential VFR\/IFR flight info and organization right at your fingertips. With special places to hold charts, flight computers\/plotters, pilot notes and more you can find your tools quickly and easily.\u003c\/p\u003e\n\n\u003cp\u003eAn elastic leg strap with Velcro closure and a foam-cradled back make sure your kneeboard stays put comfortably. Crafted from durable heavy-duty polymer. \u003c\/p\u003e\n\u003cdiv\u003e\n\u003cdiv\u003e\n\u003cdiv\u003e\n\u003cdiv\u003e\n\n\u003cp\u003eSpecifications:\u003c\/p\u003e\n\n\u003ctable\u003e\u003ctbody\u003e\n\u003ctr\u003e\n\u003cth\u003eDimensions \u0026amp; Weight\u003c\/th\u003e\n\u003c\/tr\u003e\n\u003ctr\u003e\n\u003ctd\u003eLength (inches): 11.5in\u003c\/td\u003e\n\u003c\/tr\u003e\n\u003ctr\u003e\n\u003ctd\u003eLength Metric (centimeters): 29 cm\u003c\/td\u003e\n\u003c\/tr\u003e\n\u003ctr\u003e\n\u003ctd\u003eHeight (inches): 21 in\u003c\/td\u003e\n\u003c\/tr\u003e\n\u003ctr\u003e\n\u003ctd\u003eHeight Metric (centimeters): 53 cm\u003c\/td\u003e\n\u003c\/tr\u003e\n\u003ctr\u003e\n\u003ctd\u003eWeight (pounds): 2 lb\u003c\/td\u003e\n\u003c\/tr\u003e\n\u003ctr\u003e\n\u003ctd\u003eWeight Metric (kilograms): .57 kg\u003c\/td\u003e\n\u003c\/tr\u003e\n\u003c\/tbody\u003e\u003c\/table\u003e\n\u003c\/div\u003e\n\u003c\/div\u003e\n\u003c\/div\u003e\n\u003c\/div\u003e\n\u003c\/div\u003e\u003c\/div\u003e\n\u003c\/div\u003e\n\u003cdiv class=\"nt-prom nt-prot\" id=\"nt-main-mail\"\u003e\n\u003cdiv class=\"nt-tins\"\u003e\u003ca href=\"https:\/\/contact.ebay.com\/ws\/eBayISAPI.dll?ContactUserNextGen\u0026amp;recipient=jetaviator7\" target=\"_blank\"\u003e\u003cimg alt=\"Contact Us\" class=\"nt-icon\" src=\"https:\/\/ninjashosting.com\/installs\/p\/pilotsupplies\/ebay\/images\/nt-icon-mail.png\"\u003e Questions about this item?\u003cbr\u003e\nClick here to contact us! \u003c\/a\u003e\u003c\/div\u003e\n\u003c\/div\u003e\n\u003c\/div\u003e\n\u003c\/div\u003e\n\u003c\/div\u003e\n\u003c\/div\u003e\n\u003c\/div\u003e\n\n\u003cdiv id=\"nt-main-tabs\"\u003e\n\u003cdiv class=\"nt-ttab\"\u003e\n\u003cinput checked id=\"nt-ttab-01\" name=\"tab-group-1\" type=\"radio\"\u003e\u003clabel class=\"nt-ttba nt-fftb nt-brdt nt-bktt\" for=\"nt-ttab-01\"\u003e\u003cspan class=\"nt-tins nt-ffac\"\u003ePayment Terms\u003c\/span\u003e\u003c\/label\u003e\n\n\u003cdiv class=\"nt-ttrm\"\u003e\n\u003cdiv class=\"nt-tbox nt-brdm nt-bklt\"\u003e\n\u003cdiv class=\"nt-tins\"\u003e\n\u003c!-- TERMS 1 TEXT GOES HERE --\u003e\n\u003cp\u003eWe accept all major credit cards plus PayPal.\u003c\/p\u003e\n\n\u003cp\u003eIf you have a special need to make payment in a different manner please contact us and we will try and accommodate your needs if at all possible.\u003c\/p\u003e\n\u003c\/div\u003e\n\u003c\/div\u003e\n\u003c\/div\u003e\n\u003c\/div\u003e\n\n\u003cdiv class=\"nt-ttab\"\u003e\n\u003cinput id=\"nt-ttab-02\" name=\"tab-group-1\" type=\"radio\"\u003e\u003clabel class=\"nt-ttba nt-fftb nt-brdt nt-bktt\" for=\"nt-ttab-02\"\u003e\u003cspan class=\"nt-tins nt-ffac\"\u003eShipping Terms\u003c\/span\u003e\u003c\/label\u003e\n\n\u003cdiv class=\"nt-ttrm\"\u003e\n\u003cdiv class=\"nt-tbox nt-brdm nt-bklt\"\u003e\n\u003cdiv class=\"nt-tins\"\u003e\n\u003c!-- TERMS 2 TEXT GOES HERE --\u003e\n\u003cp\u003eOur eFulfillment centers are open Monday through Friday and closed weekends and holidays.\u003c\/p\u003e\n\n\u003cp\u003eGenerally orders received by 2:00pm Eastern Time will ship the same or next day.\u003c\/p\u003e\n\n\u003cp\u003eOur standard shipping is via USPS First Class, Standard Ground or Priority Mail.\u003c\/p\u003e\n\n\u003cp\u003eOvernight and 2-Day Air shipping through FedEx is available for an additional cost.\u003c\/p\u003e\n\u003c\/div\u003e\n\u003c\/div\u003e\n\u003c\/div\u003e\n\u003c\/div\u003e\n\n\u003cdiv class=\"nt-ttab\"\u003e\n\u003cinput id=\"nt-ttab-03\" name=\"tab-group-1\" type=\"radio\"\u003e\u003clabel class=\"nt-ttba nt-fftb nt-brdt nt-bktt\" for=\"nt-ttab-03\"\u003e\u003cspan class=\"nt-tins nt-ffac\"\u003eReturns Policy\u003c\/span\u003e\u003c\/label\u003e\n\n\u003cdiv class=\"nt-ttrm\"\u003e\n\u003cdiv class=\"nt-tbox nt-brdm nt-bklt\"\u003e\n\u003cdiv class=\"nt-tins\"\u003e\n\u003c!-- TERMS 3 TEXT GOES HERE --\u003e\n\u003cp\u003eItems must be returned in unused, unworn and undamaged condition in original packaging with all package items included.\u003c\/p\u003e\n\n\u003cp\u003ePlease Note: We can not process warranty claims for defective items. Remember to complete your warranty information as soon as possible.\u003c\/p\u003e\n\n\u003cp\u003eWe will assist you as much as we can; however, it is up to you - the buyer - to file warranty claims with the manufacturer.\u003c\/p\u003e\n\u003c\/div\u003e\n\u003c\/div\u003e\n\u003c\/div\u003e\n\u003c\/div\u003e\n\n\u003cdiv class=\"nt-ttab\"\u003e\n\u003cinput id=\"nt-ttab-04\" name=\"tab-group-1\" type=\"radio\"\u003e\u003clabel class=\"nt-ttba nt-fftb nt-brdt nt-bktt\" for=\"nt-ttab-04\"\u003e\u003cspan class=\"nt-tins nt-ffac\"\u003eExchange Policy\u003c\/span\u003e\u003c\/label\u003e\n\n\u003cdiv class=\"nt-ttrm\"\u003e\n\u003cdiv class=\"nt-tbox nt-brdm nt-bklt\"\u003e\n\u003cdiv class=\"nt-tins\"\u003e\n\u003c!-- TERMS 4 TEXT GOES HERE --\u003e\n\u003cp\u003eWe are always happy to accomodate exchanges if the item you purchased doesn't fit correctly.\u003c\/p\u003e\n\n\u003cp\u003eThe best way to effect an exchange is to contact us first before filing a return request through eBay.\u003c\/p\u003e\n\n\u003cp\u003eWe will provide you with all the information you need to exchange your item as quickly as possible.\u003c\/p\u003e\n\u003c\/div\u003e\n\u003c\/div\u003e\n\u003c\/div\u003e\n\u003c\/div\u003e\n\n\u003cdiv class=\"nt-ttab\"\u003e\n\u003cinput id=\"nt-ttab-05\" name=\"tab-group-1\" type=\"radio\"\u003e\u003clabel class=\"nt-ttba nt-fftb nt-brdt nt-bktt\" for=\"nt-ttab-05\"\u003e\u003cspan class=\"nt-tins nt-ffac\"\u003eContact Us\u003c\/span\u003e\u003c\/label\u003e\n\n\u003cdiv class=\"nt-ttrm\"\u003e\n\u003cdiv class=\"nt-tbox nt-brdm nt-bklt\"\u003e\n\u003cdiv class=\"nt-tins\"\u003e\n\u003c!-- TERMS 5 TEXT GOES HERE --\u003e\n\u003cp\u003eWe welcome your questions and will try to answer them as quickly as possible.\u003c\/p\u003e\n\n\u003cp\u003eThe best way to reach us is through eBay (\u003ca href=\"ttps:\/\/contact.ebay.com\/ws\/eBayISAPI.dll?ContactUserNextGen\u0026amp;recipient=jetaviator7\" target=\"_blank\"\u003eclick here\u003c\/a\u003e).\u003c\/p\u003e\n\n\u003cp\u003ePlease provide as much information as possible so that we can provide the very best answer possible.\u003c\/p\u003e\n\n\u003cp\u003eWe are satisfied only if you - our Customer - is satisfied!\u003c\/p\u003e\n\u003c\/div\u003e\n\u003c\/div\u003e\n\u003c\/div\u003e\n\u003c\/div\u003e\n\u003c\/div\u003e\n\n\u003ch4 class=\"nt-ttba nt-fftb nt-brdt nt-bktt\" id=\"nt-main-tbar-fcat\"\u003e \u003c\/h4\u003e\n\n\u003cdiv class=\"nt-tins nt-ffac\"\u003eTop Selling Categories\u003c\/div\u003e\n\n\u003cdiv id=\"nt-main-fcat\"\u003e\n\u003ca class=\"nt-first\" href=\"https:\/\/www.ebay.com\/str\/Pilot-Supplies-Sunglasses\/Aviation-Headsets-Adapters\/_i.html?_storecat=1686936319\" id=\"nt-main-fcat-01\" target=\"_blank\"\u003e\u003cimg alt=\"Shop Aviation Headsets\" src=\"https:\/\/ninjashosting.com\/installs\/p\/pilotsupplies\/ebay\/images\/nt-main-fcat-01.jpg\"\u003e\u003c\/a\u003e \u003ca href=\"https:\/\/www.ebay.com\/str\/Pilot-Supplies-Sunglasses\/Aviators-Library\/_i.html?_storecat=3332146219\" id=\"nt-main-fcat-02\" target=\"_blank\"\u003e\u003cimg alt=\"Shop Aviators Library\" src=\"https:\/\/ninjashosting.com\/installs\/p\/pilotsupplies\/ebay\/images\/nt-main-fcat-02.jpg\"\u003e\u003c\/a\u003e \u003ca href=\"https:\/\/www.ebay.com\/str\/Pilot-Supplies-Sunglasses\/Cockpit-Essentials\/_i.html?_storecat=3332146119\" id=\"nt-main-fcat-03\" target=\"_blank\"\u003e\u003cimg alt=\"Shop Cockpit Essentials\" src=\"https:\/\/ninjashosting.com\/installs\/p\/pilotsupplies\/ebay\/images\/nt-main-fcat-03.jpg\"\u003e\u003c\/a\u003e \u003ca class=\"nt-first\" href=\"https:\/\/www.ebay.com\/str\/Pilot-Supplies-Sunglasses\/Sunglasses\/_i.html?_storecat=1182540019\" id=\"nt-main-fcat-04\" target=\"_blank\"\u003e\u003cimg alt=\"Shop Sunglasses\" src=\"https:\/\/ninjashosting.com\/installs\/p\/pilotsupplies\/ebay\/images\/nt-main-fcat-04.jpg\"\u003e\u003c\/a\u003e \u003ca href=\"https:\/\/www.ebay.com\/str\/Pilot-Supplies-Sunglasses\/Shooting-Gear-Glasses\/_i.html?_storecat=3332146019\" id=\"nt-main-fcat-05\" target=\"_blank\"\u003e\u003cimg alt=\"Shop Shooting Gear\" src=\"https:\/\/ninjashosting.com\/installs\/p\/pilotsupplies\/ebay\/images\/nt-main-fcat-05.jpg\"\u003e\u003c\/a\u003e \u003ca href=\"https:\/\/www.ebay.com\/str\/Pilot-Supplies-Sunglasses\/Pilot-Supplies\/_i.html?_storecat=180063219\" id=\"nt-main-fcat-06\" target=\"_blank\"\u003e\u003cimg alt=\"Shop Pilot Supplies\" src=\"https:\/\/ninjashosting.com\/installs\/p\/pilotsupplies\/ebay\/images\/nt-main-fcat-06.jpg\"\u003e\u003c\/a\u003e\n\u003c\/div\u003e\n\u003c\/div\u003e\n\u003c!-- end right panel --\u003e\n\u003c\/div\u003e\n\u003c!-- end content area --\u003e\u003c!-- beg footer extended --\u003e\n\n\u003cdiv id=\"nt-foot-wrap\"\u003e\n\u003cdiv id=\"nt-foot-main\"\u003e\n\u003cdiv class=\"nt-foot-tins\"\u003e\n\u003cdiv class=\"nt-foot-cols\" id=\"nt-foot-col1\"\u003e\n\u003cdiv id=\"nt-foot-menu\"\u003e\n\u003ch3\u003eStore Support\u003c\/h3\u003e\n\n\u003cul\u003e\n\t\u003cli\u003e\u003ca href=\"https:\/\/www.ebay.com\/str\/Pilot-Supplies-Sunglasses\" target=\"_blank\"\u003eHome\u003c\/a\u003e\u003c\/li\u003e\n\t\u003cli\u003e\u003ca href=\"https:\/\/www.ebay.com\/usr\/jetaviator7\" target=\"_blank\"\u003eAbout Us\u003c\/a\u003e\u003c\/li\u003e\n\t\u003cli\u003e\u003ca href=\"https:\/\/www.ebay.com\/str\/Pilot-Supplies-Sunglasses?rt=nc\u0026amp;_oac=1\" target=\"_blank\"\u003eView All Listings\u003c\/a\u003e\u003c\/li\u003e\n\t\u003cli\u003e\u003ca href=\"https:\/\/my.ebay.com\/ws\/eBayISAPI.dll?AcceptSavedSeller\u0026amp;sellerid=jetaviator7\" target=\"_blank\"\u003eBookmark\u003c\/a\u003e\u003c\/li\u003e\n\t\u003cli\u003e\u003ca href=\"https:\/\/my.ebay.com\/ws\/eBayISAPI.dll?AcceptSavedSeller\u0026amp;linkname=includenewsletter\u0026amp;sellerid=jetaviator7\" target=\"_blank\"\u003eNewsletter\u003c\/a\u003e\u003c\/li\u003e\n\t\u003cli\u003e\u003ca href=\"https:\/\/contact.ebay.com\/ws\/eBayISAPI.dll?ContactUserNextGen\u0026amp;recipient=jetaviator7\" target=\"_blank\"\u003eContact Us\u003c\/a\u003e\u003c\/li\u003e\n\u003c\/ul\u003e\n\u003c\/div\u003e\n\u003c\/div\u003e\n\n\u003cdiv class=\"nt-foot-cols\" id=\"nt-foot-col2\"\u003e\n\u003cdiv id=\"nt-foot-whys\"\u003e\n\u003ch3\u003eWhy Shop With Us\u003c\/h3\u003e\n\n\u003cul\u003e\n\t\u003cli\u003eCompetitive Prices\u003c\/li\u003e\n\t\u003cli\u003eSatisfaction Guaranteed\u003c\/li\u003e\n\t\u003cli\u003e60 Day Returns Policy\u003c\/li\u003e\n\t\u003cli\u003eGreat Customer Support\u003c\/li\u003e\n\u003c\/ul\u003e\n\u003c\/div\u003e\n\u003c\/div\u003e\n\n\u003cdiv class=\"nt-foot-cols\" id=\"nt-foot-col3\"\u003e\n\u003cdiv id=\"nt-foot-mail\"\u003e\n\u003ch3\u003eJoin Our Mailing List\u003c\/h3\u003e\n\n\u003cp\u003eSign up for our store newsletter and be the first to hear about new items and special limited-time discounts!\u003c\/p\u003e\n\u003ca class=\"nt-brdb nt-crnr nt-ffac nt-ffbn\" href=\"https:\/\/my.ebay.com\/ws\/eBayISAPI.dll?AcceptSavedSeller\u0026amp;linkname=includenewsletter\u0026amp;sellerid=jetaviator7\" id=\"nt-news-bttn\" target=\"_blank\" title=\"Sign Up\"\u003eSIGN UP\u003c\/a\u003e\n\u003c\/div\u003e\n\u003c\/div\u003e\n\n\u003cdiv class=\"nt-foot-cols\" id=\"nt-foot-col4\"\u003e\n\u003cdiv id=\"nt-foot-icon\"\u003e\n\u003ca href=\"https:\/\/www.ebay.com\/str\/Pilot-Supplies-Sunglasses\" target=\"_blank\"\u003e\u003cimg alt=\"Pilot-Supplies-Sunglasses\" id=\"nt-foot-icon-logo\" src=\"https:\/\/ninjashosting.com\/installs\/p\/pilotsupplies\/ebay\/images\/nt-foot-logo.png\"\u003e\u003c\/a\u003e \u003cimg alt=\"We accept PayPal\" id=\"nt-foot-icon-ppal\" src=\"https:\/\/ninjashosting.com\/installs\/p\/pilotsupplies\/ebay\/images\/nt-foot-icon-pymt.png\"\u003e\n\u003c\/div\u003e\n\u003c\/div\u003e\n\n\u003cdiv id=\"nt-foot-copy\"\u003e\n\u003cp\u003eCopyright © \u003ca href=\"https:\/\/www.ebay.com\/str\/Pilot-Supplies-Sunglasses\" target=\"_blank\"\u003ePilot Supplies \u0026amp; Sunglasses\u003c\/a\u003e. All rights reserved.\u003cspan class=\"nt-copy-ninja2\"\u003eeBay Template Design NinjaTemplates\u003c\/span\u003e\u003c\/p\u003e\n\u003c\/div\u003e\n\u003c\/div\u003e\n\u003c\/div\u003e\n\u003c\/div\u003e\n\u003c!-- end footer extended --\u003e\n\u003c\/div\u003e\n\u003c\/div\u003e\n\u003c!-- end bg area --\u003e"}